DuSable Museum Festival Attracts Artists, Food Vendors, 'Steppers'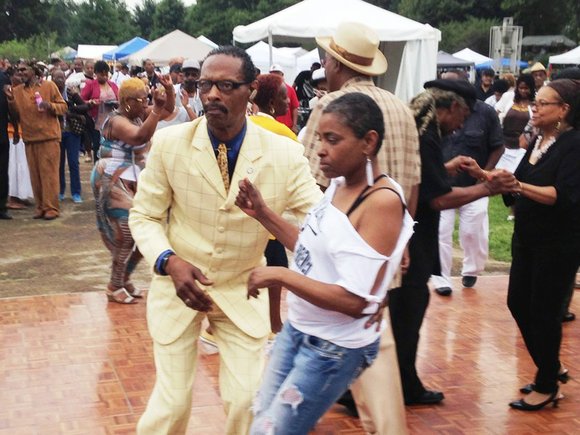 Denise Sherman had never been to the annual Arts and Crafts Festival at the DuSable Museum of African American History.
But on Saturday, the 55-year-old woman decided to visit the 41st annual event because she loves to dance.
Sherman joined a crowd of dancers participating in the "Steppin at the Fest" party. This was the first year the event included "steppin" music for festival attendees.
"I started bopping in the 1970s and it's been on ever since," said Sherman, of Bellwood.
Overall, more than 3,000 people on Saturday attended the festival, which at times was hit by rain.
But the showers didn't stop 115 vendors from appearing just in front of the museum at 740 E.56th Pl. in Chicago.
Artists, food vendors, musicians and others showcased their talents for the festival, which was started in 1974 to feature fine art and hand-crafted work.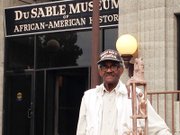 Grant White, 89, has displayed his sculptures for more than a decade at the festival.
"I come for the atmosphere," said White, a retired meat cutter and former Ford Heights, Ill. trustee. "It also gives exposure to artists who might not otherwise get their work shown. This is something that I really look forward to."
Among Whites's latest creations, a 3-foot bronze sculpture titled, "Honor Thy Ancestors."
The work portrays a woman carrying a baby, a woman wearing African garb and an image of a slave.
White, a World War II veteran, who said he created the work in about two months, said the hardest part of creating his art -- picking it up.
By far, the most popular event at the festival was the "steppin" party where Sam Chatman and Al Greer were among the big named disc jockeys mixing music.

Some museum organizers acknowledged that the "steppin" party was added to attract newcomers, like Sherman, to the festival.
Sherman, who has loved to dance since she was a teen, immediately hit the dance floor when a rendition of the Stylistics' "People Make the World Go Round" kicked off the bash.
The song was mixed with chants shouting President Barack Obama's name from a political rally.
"This is a great stress reliever," Sherman said. "And, it is a great way to network. This is my first time here but this won't be my last."
The two-day festival was sponsored by MillerCoors, Costco, Walgreens, Hyatt Place Chicago-South/University Medical Center and United Airlines.