Bronzeville Summer Nights and Art District Tours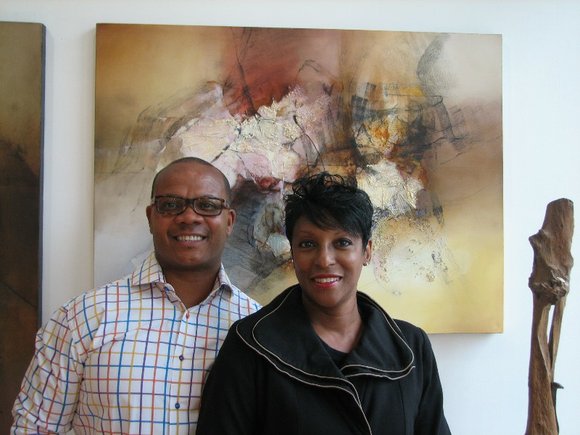 Get out and enjoy Bronzeville's rich arts scene by taking part in the new Bronzeville Art District-Bronzeville Summer Nights collaboration, a cultural event that launched earlier this month.
The collaborative seeks to build on the momentum of previous years by combining the business-focused Bronzeville Nights event series & the art-focused Bronzeville Trolley Tours, igniting and stimulating the community with art, music, food, local performances and so much more.
Programming runs every 3rd Friday through Sept. The community is encouraged to attend. Trolley tour dates are July 17th, August 21st, and September 18th are the remaining dates for the event.
Over the past two years, the Bronzeville Nights cultural programming along the 43rd and 47th Streets, commercial corridors, has engaged over 1500 participants, reportedly playing a beneficial role in business attraction for the community.
The Bronzeville Trolley Tour is celebrating its eighth consecutive year of providing free trolley tours of the art galleries and institutions in the Bronzeville community. The tour which initially drew 50 to 75 people now draws over 500 new visitors per tour.
Funding from The Chicago Community Trust supports the effort to provide affordable and accessible programing in art and public venues that reflect well-defined strategies for building on or sustaining collaboration. Additional funding is provided by the Quad Community Development Corporation, SSA #56 and SSA #57.
For 100 years, The Chicago Community Trust, the region's community foundation, has connected the generosity of donors with community needs by making grants to organizations working to improve metropolitan Chicago.
In 2014, the Trust, together with its donors, granted more than $160 million to nonprofit organizations. From strengthening schools to assisting local art programs, from building health centers to protecting the safety net for those hardest hit by the recession, the Trust continues to enhance our region. To learn more, please visit the Trust online at www.cct.org.
More information about Summer Nights is available at www.facebook.com/bronzevillenights. Call the telephone numbers listed below for more information regarding the art gallery tours.
Taking part in the Bronzeville Trolley Tours are:
Blanc Gallery
Featuring work by Devin Mays and Eve Sanford
4445 S. King Dr.
(773) 373-4323
Bronzeville Artist Lofts
Open artist studios of Nikki Bruce, Roger Carter, Bruce Gage, Raymond A. Thomas.
436 E. 47th Street
(773) 791-7003
Gallery Guichard
Confronting Truth Exhibit Artist Ti Rock - Moore
(773) 791-7003
Faie Afrikan Art
Showcasing outstanding pieces from Western, Eastern, Central, and the Southern Regions of Africa
1005 East 43rd Street
(773) 268-2889
Little Black Pearl Art & Design
Showcasing the art created by Chicago's south side youth
1060 East 47th Street
(773) 285-1211
South Side Community Art Center (SSCAC)
From the Hearth
Curated by Kara Franco and Lamar Gayles, from the Hearth displays the history and evolution of the SSCAC over its storied 75-year history.
3831 South Michigan Avenue
(773) 373-1026