U.S. Supreme Court Rules in Favor of Marriage Equality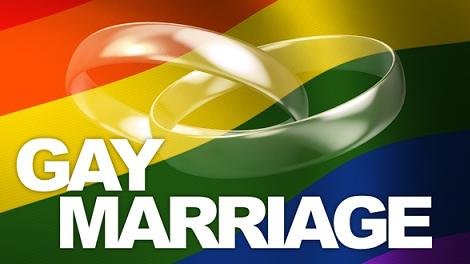 The Lesbian, Gay, Bisexual, Transgender and Questioning (LGBTQ) community celebrated a victory decades in the making over the weekend following, the U.S. Supreme Court voting 5-4 in favor of same sex couples' right to marry nationwide.

The Court's ruling was made in the now landmark Obergefell v. Hodges case which concluded that same-sex marriages are a fundamental right guaranteed under the 14th Amendment of the United States. Section I of the 14th Amendment states:
All persons born or naturalized in the United States, and subject to the jurisdiction thereof, are citizens of the United States and of the State wherein they reside. No State shall make or enforce any law which shall abridge the privileges or immunities of citizens of the United States; nor shall any State deprive any person of life, liberty, or property, without due process of law; nor deny to any person within its jurisdiction the equal protection of the laws.
Supreme Court Justices Anthony M. Kennedy, Ruth Bader Ginsburg, Stephen G. Breyer, Sonia Sotomayor and Elena Kagan voted in favor of marriage equality. Supreme Court Justices John Roberts, Antonin Scalia, Clarence Thomas, Samuel Alito and Chief Justice John Roberts voted against marriage equality.

Chicago Black Gay Men's Caucus (CBGMC) Board Chairman, Ronald Wadley, applauded the victory and reminded Chicago's African American community that the fight for African Americans' civil rights and LGBT Americans' civil rights intertwine.

"A lot of people on Chicago's south and west side need to realize that Black LGBT members exist everywhere; we're your next door neighbors… the strength of the Black community lies in the diversity of its members," said Wadley. "For those of us who lie in the intersection of racial justice and LGBT rights, this victory just reminds us that there's still a lot of work that needs to be done amongst all Black Americans especially those in the LGBT community to [achieve] the dignity and respect that they deserve, the Black Lives Matter Movement continues to demands that we settle all of those issues as well."