Ald. Sawyer Holds Hearing to Address Community Concerns about Nuway Methadone Clinic Concerns
Lee Edwards | 1/28/2015, 3:33 p.m.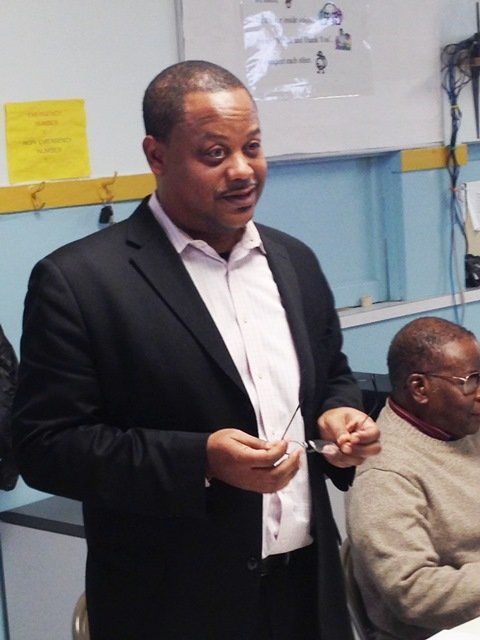 Ald. Roderick Sawyer (6th Ward) held a special community meeting last week, to address community concerns about the Nuway Community Services Methadone Clinic, 110 E. 79th St., in particularly, its clientele. The clinic offers methadone maintenance treatment (MMT).
Methadone maintenance treatment (MMT) can help injection drug users (IDUs) reduce or stop injecting and return to productive lives according to the Centers for Disease Control and Prevention. Methadone is a synthetic agent that works by "occupying" the brain receptor sites affected by heroin and other opiates.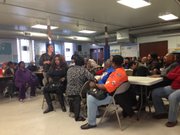 For years, Chatham residents have complained that the clinic's clients drift into the streets of the community causing disturbances that effect their quality of life.
Sawyer the the owner of Nuway clinic, Olajide Solola, to the meeting, held at Greater Institutional A.M.E. Church, 7800 S. Indiana Ave., so that residents could address him directly.
"First of all, I wanted people to meet the operators of the methadone clinic because it's my understanding that they don't know who they are," said Sawyer. "We may not like it but it's a necessary service. Although, it's not a preferred business, it's not one we're asking for, they're there, they're state licensed, they need to communicate with the community if there concerns so that we can all do the best practices [and] balance the needs of those that are using this clinic and the residents that live here for their quality of life sake."
Residents, community stakeholders, and representatives from neighborhood organizations including Greater Chatham Alliance (GCA), a local community organization that works for the collective interests of the neighborhood, geared up to voice their concerns during the meeting.
"We understand the need for the clinic, but the concern for the organization is that the action of the clients outside of the clinic," said Craig Thomas, president, GCA. "We're hoping to have a dialogue between the community and the owner of the clinic so we will have more control of the situation."
Thomas said that he, too, has heard of the complaints from residents and homeowners alleging that clients of the clinic litter, loiter, and attempt home invasions and theft.
When asked by the Chicago Citizen Newspaper why he has decided to hold this hearing now on an issue that's been brewing for years Sawyer said, "It did go far too long, I admit that. It did go far too long, the time is now, we need to do it."
Solola, who answered questions took suggestions from meeting attendees, spoke with the Chicago Citizen Newspaper after the session stating, "I'm glad the meeting took place, everyone can air their opinion and see their concerns. I hope we can move forward from here to see what we can do to work together."
Solola also said he wanted to help the community by providing this service but he could not police the area beyond the block his business is located. He noted that 95% of his clientele are nearby residents.

Amongst other suggestions, community members would like for Solola to hire security guards to patrol the block where his business is located and to erect a fence around it.
According to the online directory of methadone centers in the City of Chicago provided by http://www.methadonecenters.com/, there are well over 30 methadone treatment centers throughout Chicagoland. Over half of the clinics notated on the list are located in south and west side Chicago communities. For more information visit http://www.methadonecenters.com/directory/illinois/chicago/.