Marsala, a Wine-Red Hue, is 2015's Color of The Year
Associated Press/Michael Quintanilla | 1/23/2015, 3:08 p.m.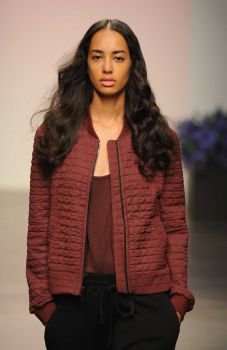 This year's hot hue, a wine red called Marsala, soon will be showing up in everything from dresses to coffeemakers.
According to Leatrice Eiseman, executive director of the Pantone Color Institute, this year's selection "enriches our mind, body and soul, exuding confidence and stability."
Annually, the institute decides on the top shade, prompting industries from fashion, beauty, housewares, home furnishings, industrial design and interiors to consider using it.
Last year's Radiant Orchid, a fuchia/pink/purple combination, proved to be an immediate winner and Eiseman, the institute's color sleuth, is hoping the same for Marsala.
Eiseman said because color is a very personal choice, "people will love certain things and hate certain things" about any shade, including Marsala. "But I love the idea of reaching across the color wheel," she said about the selection, adding that so far reaction has been mostly positive.
As with previous picks, she said the yearly color choice is determined by what she and her staff see and read about colors used on concept cars, in new technology, films, art collections, hot new artists and fashion.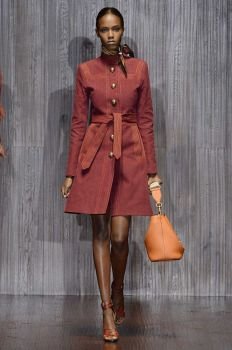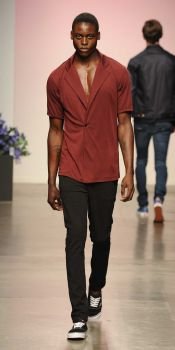 "I go to Italy every year, and in Italy they understand earth tones. You see it in beautiful fabrications, in interior décor. Marsala is a color that has some history," she said.
She said it's also a hue that feels very fresh and down to Earth — the latter something that many people told her they were looking for in 2015, an indicator that lead to the color's top pick.
She said many people reported they will be looking for calm and ways to nurture their bodies and minds this year.
And Marsala, because of its brown-red natural earthiness — much like the cooking wine it is named for — can have that effect via a nail lacquer, a bed's comforter or a lampshade in the hue.
"That's part of what we are going for with Marsala, the idea of let's get back down to Earth everyone. That's what the color does — it feeds the body," Eiseman said.
Plus, it helps that in fashion, wine tones have been trending for more than a year.
"With many designers, the wine colors have been on the ascendency in the last 18 months," she said about a key factor in selecting Marsala, a color that teams well with teal, cobalt blue, gray and neutrals such as tan, biege and taupe.
Already,cosmetic company Sephora plans a limited-edition collection of beauty products in Marsala.
Designer labels such as Dennis Basso, Max Azria, Gucci, Kenzo, En Noir and Creatures of the Wind, among others, included the color in their spring 2015 collections.
Macy's fashion director Nicole Fischelis said Marsala is definitely a leading color in the upcoming spring palette.
"We love this shade for men's and women's ready-to-wear," Fischelis said, adding the color also will trend in a variety of accessories including shoes, handbags and jewelry.
She said the color looks refined when it's worn monochromatically in a combination of pales to darks. She's also a fan of mixing Marsala with purple, pale blues or peridot greens.
She added that the color will pop when worked into spring's embroidered florals, tribal patterns and painterly abstract prints.
Eiseman agreed.
Marsala, she said, can be incorporated into anything you already have in your closet or in your home. You can add just a pop or go full-on with the color.
"When people tell me they don't know much about color, I tell them they do because they make decisions about the color of flowers they buy, or that new tie or the new lipstick. The color of the year is an example of how we can start a converasation about color," she said.