New Law Stops Tax Payer Dollars from Funding the Pensions of Felons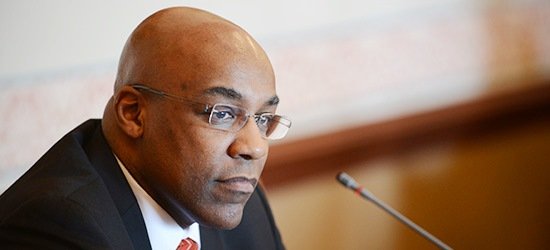 On Dec. 29, as one of his final legislative acts as the governor of Illinois, Gov. Pat Quinn signed Senate Bill 2809 (SB2809) into law which provides the Ill. Attorney General's office with the authority to file a civil action in order to stop the pension benefits of public employees who have been convicted of a felony related to their employment. Spearheaded by Ill. State Sen. Kwame Raoul (Dist. – 13) and Assistant Majority Leader, Rep. Elaine Nekritz (Dist. - 57), with the support of Ill. Atty. Gen. Lisa Madigan, SB2809 will go into effect on June 1, 2015.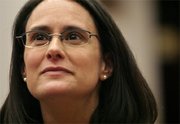 The inspiration for drafting SB2809 came after the Illinois Supreme Court (ILC) ruled on July 3, 2014 that former Chicago police commander, Jon Burge, who was convicted and sentenced to serve four years in prison in 2010 for lying about his role in torturing police suspects, would still receive his pension valued at nearly $54,000 annually.
The 4-3 ILC ruling defeated Madigan's lawsuit which had matriculated from the circuit court of Cook County to the ILC. According to Illinois Supreme Court Record #115635, Madigan's claim was that Burge should not be able to receive a petition after being convicted of a crime regardless of the findings of his pension board. The rehearing of the case was denied as well.
Beginning in the 1970s and spanning over two decades, Burge along with officers under his command, tortured African American men into signing confessions in criminal cases. Over 100 men have come forward, both convicted and otherwise, to attest that they had been tortured under Burge's watch.

"How can we prevent future abuses by law enforcement and public officials when those who use their positions to commit heinous crimes can avoid the consequences as long as others are willing to protect them?" said Raoul. "It is unconscionable that Jon Burge is receiving a pension, and this law gives taxpayers a way to fight back."
In Jan. 2011, the board responsible for Burge's pension voted on whether or not he should still receive his pension resulted in a 4-4 tie; five votes were necessary to terminate his pension.
"While Burge's victims and their families continue to suffer the pain and humiliation of torture and in some cases false imprisonment, the man responsible for his officers' conduct is retiring to sunny Florida on the taxpayers' dime," Raoul said. "I want to make sure this never happens again."
On the passing of SB2809 Madigan stated, "This legislation will ensure the state can challenge pension decisions that are not in the best interests of taxpayers."
For more information on SB2809 visit http://www.ilga.gov