Brother of Rekia Boyd Graduates College with Public Health Degree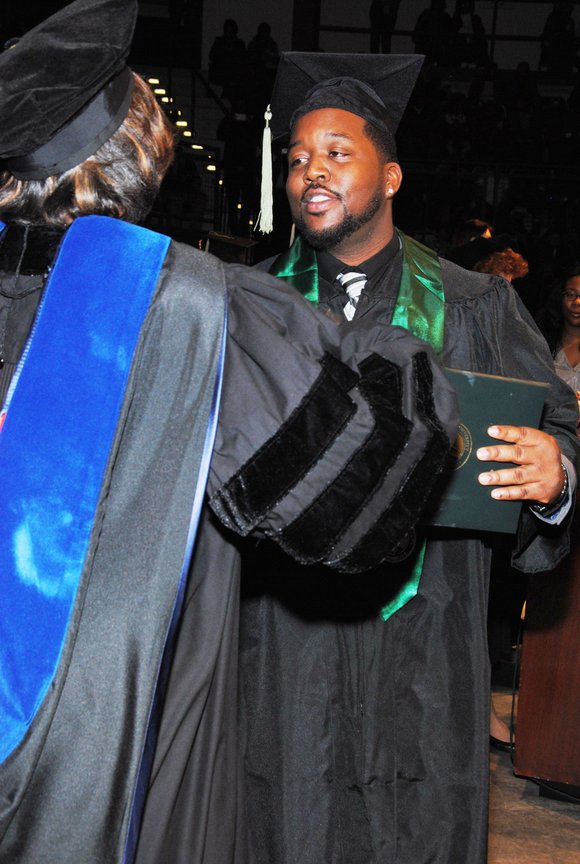 Martinez Sutton, 32, brother of Rekia Boyd, the 22-year-old Black woman who was fatally shot March 2012 by an off-duty Chicago police detective, graduated from Chicago State University last month with a Public Health degree and aims to deal with Chicago's gun violence as a public health matter.
"Rekia's death opened my eyes a little wider," Sutton said during his interview with the Chicago Citizen Newspaper. "There were three boys and three girls in my family, including Rekia. We grew up in Woodlawn Gardens. You do notice the violence but it's like you get used to it and gun shots seem normal. We're traumatized and it's called Post Traumatic Stress Disorder and it's a public health issue which is why I want to work with the Chicago Department of Health to deal with this issue."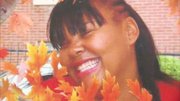 Boyd's death, however, did not come at the hands of warring street gangs; she died, allegedly at the hands of an off duty police detective and unlike the recent deaths of Eric Gardner who died in New York City as police officer Daniel Pantaleo placed him in a choke-hold and Mike Brown, killed by Ferguson, Mo. Police officer, Darren Wilson, her death resulted in criminal charges being filed against, detective, Dante Servin, who claimed he feared for his life after he saw a man point a gun at him not far from his West Side home near Douglas Park on the morning of March 21, 2012.
Sutton said Boyd and his mother lived with him and his wife in the South Suburbs and that Boyd was hanging out at Douglas Park with a few of her friends that day.
"Douglas Park is considered neutral territory in terms of the gangs so it's where people go because of that," Sutton said.
Dect. Dante Servin was charged last Nov. with involuntary manslaughter, reckless discharge of a firearm and reckless conduct, was stripped of his police powers and is on paid desk duty pending the outcome of a trial that's expected to be set Jan. 21.
After leaving his home at about 1 a.m., according to published reports, Servin allegedly crossed paths with Boyd and her group of four people as they walked in an alley near the park. He allegedly was carrying an unregistered, fully automatic 9 mm Glock on his right hip, when words were exchanged with Boyd's group about the noise they were making.

Following the exchange, Servin, according to published reports, allegedly, claims to have seen one of the males in the group pull a gun out of his waistband and point it at him as he approached his car.
Servin allegedly grabbed his own gun and fired five rounds one hitting, Antonio Cross' who allegedly was carrying a cell phone, in the hand, another hit a sign post and one hit Boyd, who was struck in the head and died the next day.
"We are coping as best we can," said Sutton who described Rekia as a free spirit who made friends easily. "My mother holds a lot inside but she's hurting, especially when she hears about police violence."