31st Street Beach and Park Named after Margaret Burroughs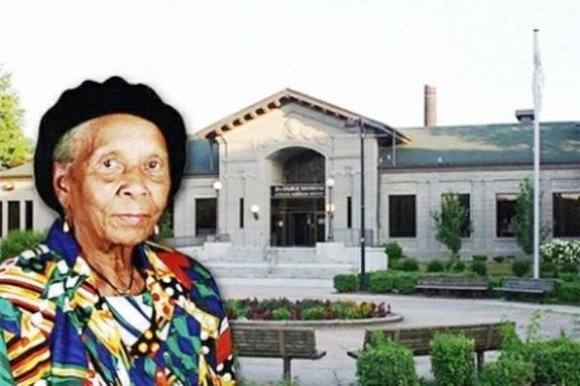 The Chicago Park District Board named a second beach and park after an African-American – the late artist Margaret Burroughs.
Last week, the board agreed to name the 31st Street Beach and Park after Burroughs, a long-time Chicago Park District Commissioner who co-founded the DuSable Museum of African American History, 740 E. 56th Pl.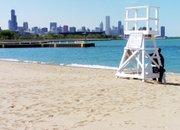 "I'm very pleased that we have reached an agreement to name 31st Street Beach and Park after Dr. Burroughs," said U.S. Rep. Bobby Rush (Dist-1). "This critical and esteemed park and lakefront will now carry the name of one of the city's most prominent figures. Dr. Burroughs was a force in Chicago and her legacy is in an ongoing inspiration."
Rush joined U.S. Rep. Danny K. Davis (Dist-7), Ald. Will Burns (4th Ward) and Gen. Supt. and CEO of the Chicago Park District, Michael P. Kelly last week, to announce the new name at the beach site, 3100 S. Lake St.
The other beach in Chicago named for an African-American is the Arthur Ashe Beach Park, 2701 E. 74th St. It was named for the tennis star in 1993.
Last week's action comes after Rush began a campaign to name a city landmark after Burroughs in 2012. The Chicago Park District also currently bears an art gallery named for Dr. Burroughs at the South Shore Cultural Center.
Burroughs, who helped found the South Side Art Center, 3831 S. Michigan Ave., was a mentor to many Chicago area black artists.
"She was the den mother of the art world," said Douglas Williams, a South Side artist who took classes from her in the 1950s and graduated from the School of the Art Institute of Chicago. "Anytime I had a problem I couldn't handle, I would go to her for advice. I would even have her help me with homework assignments at the Art Institute. She used to have weekly classes at her home."
Williams said artists Ramon Price, Al Price and Sylvester Britton also attended the gatherings at Burroughs' Bronzeville home.
"She was grooming us for bigger and better things," Williams said.
Burroughs, who died at age 95 in 2010, was born in St. Rose, La. She moved to Chicago as a child. She received bachelors and master's degrees from the Art Institute of Chicago. She also received several honorary degrees.
Former President Jimmy Carter appointed Burroughs to the National Commission on African-American History and Culture.