Jordan Davis' Mom: Shield Children from Gun Violence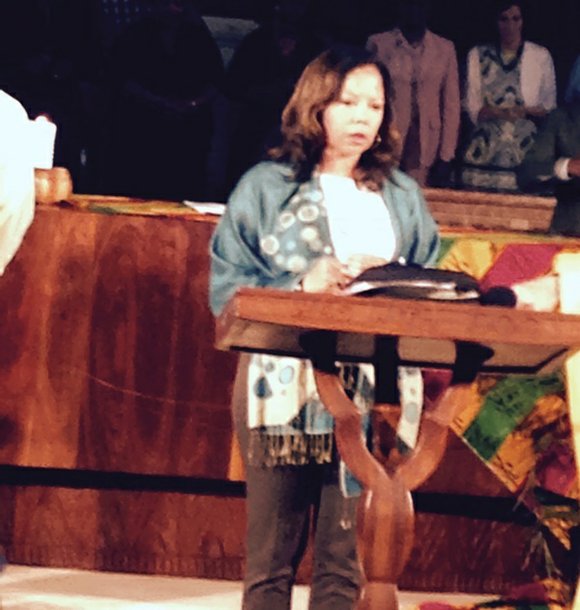 On the anniversary of the death of Michael Brown, an unarmed African American teen killed in Ferguson, Mo. after a controversial run in with a white police officer, a mother of another dead teen asked Chicagoans to save their children from gun violence.
"I too lost my son for a man who did not see my son as a human being; did not value his life as a young black man," said Lucia McBath during mass Sunday at St. Sabina Church, 1210 W. 78th Pl., Chicago.
McBath, a Joliet native, became a high profile activist after her son, Jordan Davis, was fatally shot in November, 2012 at a Jacksonville, Fla., gas station.
Davis, 17, was parked in a SUV with three friends, playing loud music when Michael Dunn, who is white, told them to turn it down. Dunn eventually fired 10 shots into the vehicle, killing Davis.
Dunn, 45, is now serving a life sentence in prison over the incident.
McBath said she is satisfied with the punishment. She now works to help save the lives of black children, no matter the circumstances of their deaths.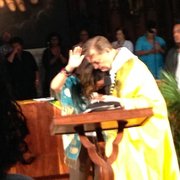 "For me, I carry a great burden today, particularly for Michael Brown's family and for all the families and victims who haven't received justice," said McBath, whose father, Lucien Holman, is a former Illinois NAACP president. "I feel compelled because I did receive justice."
On Sunday, activists observed the anniversary of Brown's death throughout the nation. Brown death sparked riots in Ferguson and protests nationally. He was 18 when he died.
Darren Wilson, the white officer who shot Brown, was cleared of any wrongdoing by a St. Louis County grand jury.
Brown's death also sparked the "Black Lives Matter" movement to bring attention to black deaths by police.
"Black Lives Matter is not [just] some hashtag," said the Rev. Michael Pfleger, senior pastor of St. Sabina. "Black Lives Matter is a cry from the street of young brothers and sisters saying Black Lives Matter, pay attention."
Pfleger, who had young black males join him near the altar, reminded the congregation that young blacks were being killed not only by police but also by other blacks.
"Murder is not acceptable on any those levels – from police, vigilantes or brothers on the block," Pfleger said.
This weekend, Chicago was rocked by more gun violence. At least two men were killed and 43 others were wounded, including a 12-year-old boy.