Ex-Federal Prosecutor Becomes First Woman to Chair Chicago Police Board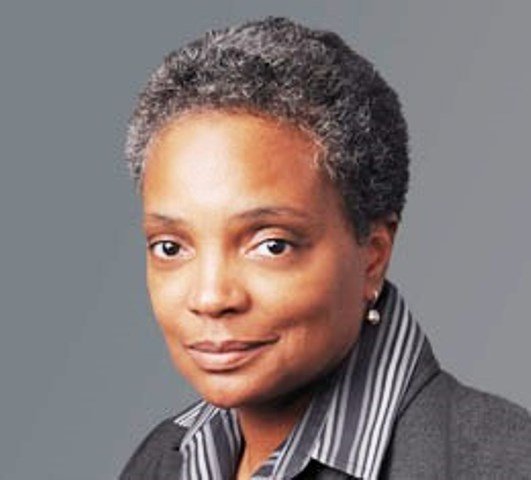 Lori Lightfoot is a familiar face in law enforcement.
She was a federal prosecutor. She once ran Chicago Police Department's Office of Professional Standards.
But last week, the openly-gay, African-American woman broke new ground as the first female to head the Chicago Police Board.
Lightfoot, a lawyer and partner at Mayer Brown, replaces Demetrius Carney, who has served on the board since 1996.
"I am honored and humbled to be selected for this position," said Lightfoot, 52, after gaining City Council approval last Wednesday. "There have been women who have served on the Police Board going back many years and so I look at this as adding my voice to their years of service."
While Lightfoot is a first for Chicago, several women lead police boards in other major cities, including San Jose and San Diego, said Liana Perez, director of operations for the National Association for Civilian Oversight of Law Enforcement.
"I think women do very well in those positions," Perez said. "They are able to access the needs of the community and build relations."
Lightfoot takes over the police board just as protests erupt around the country over blacks dying at the hands of police and as the Chicago Police receives its own attention for fatal shootings.
In July, the Better Government Association reported that Chicago officers killed 70 people in the last five years, which is the fourth highest per capita in the country. There have been three such shootings so far this year.
The police board, which can discipline officers, is sometimes criticized by activists for not getting tough with bad cops.
Last week, several city officials said they believed Lightfoot would be an asset in overseeing the nine member board by helping to eliminate perceived problems between cops and residents.
Chicago Mayor Rahm Emanuel praised Lightfoot's past prosecutor experience.
"As a former federal prosecutor and with a deep background in public safety, [Lightfoot] brings an important perspective and a record of impartiality to Chicago's Police Board that will serve our community well," the Mayor said.
Lightfoot was an assistant U.S. Attorney in the Criminal Division of the Northern District of Illinois from 1996-2002. She also served as chief administrator of the Office of Professional Standards of the Independent Police Review Authority, which investigated allegations of excessive force and misconduct, and served as chief of staff at the Chicago Office of Emergency Management.
Ald. Emma Mitts (37th Ward) said she believes Lightfoot might be sensitive to residents who have concerns about the police.
"We need someone who can help understand the community," Mitts said. "I think she is someone who can help out."
Ald. David Moore (17th Ward) agreed.
"The main thing I keep hearing is that she is fair," Moore said.
Lightfoot said she wants to provide additional venues in which residents can speak out on issues.
She also said it is important to make sure "processes are efficient and expeditious – currently the time from when charges are filed to when a case is decided by the police board is approximately seven months."
"If there is a way to appropriately improve on that time, we will consider that," she said. "It is also important that we continue to reinforce the importance of fairness and transparency."