Rahm Wins Runoff Election
The 2015 Chicago mayoral runoff election ended with voters choosing Chicago Mayor Rahm Emanuel over challenger, Cook County Commissioner, Jesus "Chuy" Garcia, to run the city and fix its financial, school and crime problems.
Emanuel held an early lead over Garcia. The Chicago Tribune reported, Garcia called Mayor Emanuel to concede defeat before 80 percent of the precincts had reported.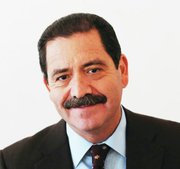 With 79.41%, 1643 out of 2069 precincts reporting, Emanuel had 255,375 or 55.83% of the votes to Garcia's 202,068, 44.17%.
Of the 1,441,637 registered voters, 439,584 cast ballots on Tuesday, according to the Chicago Board of Elections Commissioners.
Emanuel and Garcia engaged in a contentious runoff battle. Both campaigned to the last minute on Tuesday with foot soldiers working to help get the vote out and signs planted along boulevards and streets.
Though Emanuel's closure of 50 schools in predominantly African American communities was a bone of contention for African American voters, he still had the support of some black ministers, state elected officials, some of whom were initially against him but had a recent change of heart and spoke out in support of the mayor.
Referred to as Mayor One Percent, Emanuel during the campaign stressed the unpopular decisions he had to make were moves that were necessary and that balancing the city's budget without raising, gas, sales or property taxes was no small fete, given the city's financial woes. He did however yield a bit to public outcry about the city's red light cameras and removed 50 of them from 25 intersections in March.
Garcia, who had the support of the Chicago Teacher's and labor unions, campaigned on the premise that Chicago is a divided city of haves and have-nots—something he wanted to rectify by bringing redevelopment to blighted south and west side neighborhood. He also is in favor of an elected school board and said that he would abolish red light and speed cameras and hire 1000 additional Chicago Police officers.
Though Garcia said he wanted to have an audit of the city's finances, Emanuel hammered away that Garcia had no financial plan.
In the end, voters decided Emanuel would run the city for at least the next four years.