Black Women's Expo Thrills and Inspires Visitors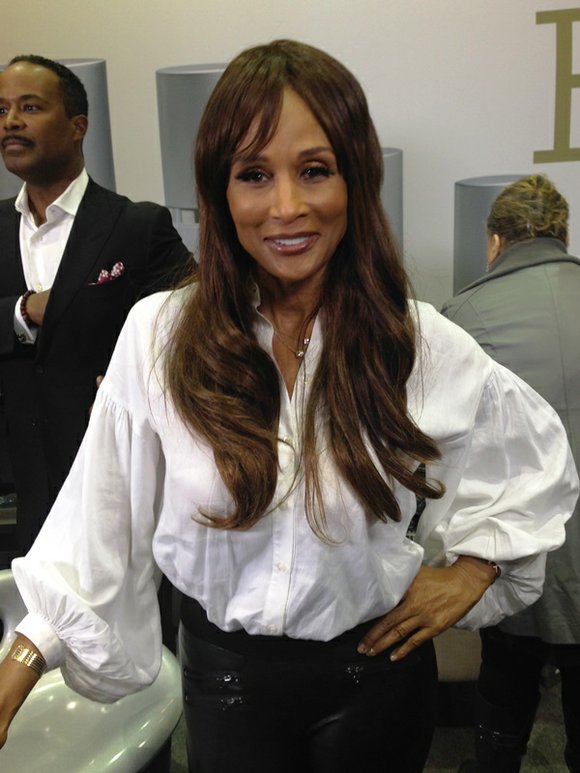 The 21st Annual Black Women's Expo (BWE) convened this past weekend and was a vast celebration of the African American woman. The event boasted educational seminars, a small business marketplace, and an array of inspirational speakers from March 27-29 and was held once again at McCormick Place, 2301 S. Martin Luther King Dr. in Chicago.
"Each year, we're trying to outdo the last… this year, I think we're topping some of the things we've done," said Merry Green, creator and founder of The Black Women's Expo. "We listen to our Advisory Committee of Women to really hone in on what we need to provide at the show and what we need to present."
Green, owner of MGPG Events, Inc., a boutique firm headquartered in the city of Chicago which presents the BWE, has an extensive background and expertise in community relations and outreach, creating effective public relations campaigns, and producing special events specifically targeting the African American community.
Since 1995, MGPG Events, Inc., has specialized in Event Planning & Production, Experiential Marketing and Public Relations for an expansive list of clients.
Chicago mayoral candidates, Chicago Mayor Rahm Emanuel and Cook County Commissioner, Jesus "Chuy" Garcia, both took the opportunity to speak to undecided voters about the April 7 election during the event.
Emanuel recalled his efforts of bringing fresh food grocery stores to predominantly African American and underserved communities and streamlining the application process to obtain a business license.
"We can't have part of our city grow; we want to make sure on the South Side when we bring in a Mariano's to Bronzeville, when we bring in a Whole Foods to Englewood, when we bring in a new Malcolm X on the West Side, a new Olive Harvey on the South Side," said Emanuel.
Garcia stressed the need of job creation and called for a stronger emphasis on public safety.
"We can make neighborhoods safer for everyone and we can ensure there are good schools in every neighborhood in the City of Chicago, not just some," said Garcia.

Green noted the significance of both mayoral candidates choosing to speak to the Black Women's Expo's audience.

"It's important in having both Mayor Rahm Emanuel and his challenger, Chuy Garcia, to both be here," said Green. "They value this audience, these Black woman, that we are an important voting bloc, and that they wanted to make sure that they get to hear them, that they get to see them and that they're both after their vote so it's important."
Big name stars were around every corner at The Black Women's Expo selling products and/or speaking at one of the 50 seminars, notably: Beverly Johnson, former supermodel; Bern Nadette Stanis, known for role as Thelma from the television show, Good Times; Kaci Fennell, Miss Universe Jamaica 2014; Lil Mo, R&B singer; Bill Duke, filmmaker; Hosea Sanders, broadcaster ABC-7 Chicago; and Doug Banks, radio personality.
Annually, The BWE cultivates an environment for African American women of all ages and backgrounds to gather for discussions on their daily and lifelong challenges and successes. In 2013, over 25,000 visitors attended The Black Women's Expo.
For more information about the Black Women's Expo visit http://www.theblackwomensexpo.com/about.php.