First Ever AAHH! FEST Involves the Community
Lee Edwards | 9/24/2014, 4:49 p.m.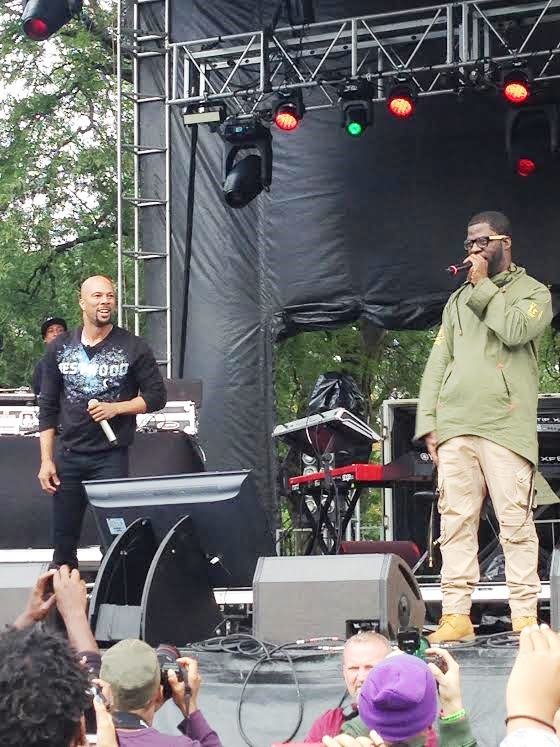 The first ever AAHH! FEST presented by Chicago rappers Common, Kanye West and Che "Rhymefest" Smith on Sept. 21 at Union Park, 501 W. Randolph St., provided a platform for local artists to showcase their talents and promoted peace and positivity.

"One Chicago, one peace, one unity, we're all one no matter what side you're from, south side, west side, north side, the east, we're all one," said Common during his early afternoon performance.
The AAHH! FEST is an annual music festival benefitting the Common Ground Foundation (CGF), Donda's House (DH), and Arts Education in Chicago Public Schools. The CGF was founded by Common, born Lonnie Rashid Lynn, Jr., to assist Chicago youth according to Common.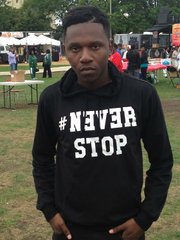 Donda's House was founded by Kanye West in honor of his late mother, Dr. Donda West, and has a goal of providing a safe, creative environment for Chicagoland youth that inspires, empowers, challenges and produces problem solvers according to its website. Rhymefest, who along with his wife, Donnie Smith, serve as DH's creative and executive directors, respectively.

"This is a time for you to have a good time, celebrate, and be in school on Monday," said Chicago Public Schools CEO Barbara Byrd Bennett who addressed the audience from the community stage during the AAHH! FEST. "I've got to say to Common Ground, thank you so much…thank you for your partnership on behalf of our children."
Local performers chosen to perform at the AAHH! FEST were selected after participating in one of several talent showcases across the city.

Recently, Donda's House partnered with the Resident Association of Greater Englewood (R.A.G.E), a grassroots, problem solving, community organization, for a community showcase at Ogden Park, 6500 S. Racine Ave., where artists between the ages of 15-24 were asked to perform original songs that did not include drug, gang affiliated or sexual explicit lyrics for judges. The lucky rappers, singers and dancers who made the final cut performed the at AAHH! FEST.
Dexter Matthews, a Northern Illinois University (NIU) student whose stage name is, Matt Muse, was chosen to perform at the event.

"Today is epic, it's great to see the community come out and doing something together," said Matthews. "Everybody's message is peace and one Chicago which is a great thing. I feel like this is having a positive effect and if it happens every year it's going to bring more and more people and at least for one day be one city…we can all be one."

During the AAHH! FEST evening concert, Common, Lupe Fiasco, Twista, MC Lyte, Jennifer Hudson, and special guest, Kanye West performed.
For more information about the AAHH! FEST visit http://aahhfest.com/. To learn more about the Common Ground Foundation and Donda's House visit http://www.commongroundfoundation.org/ and http://www.dondashouseinc.org/.