South Suburban College to Host Adult Literacy Celebration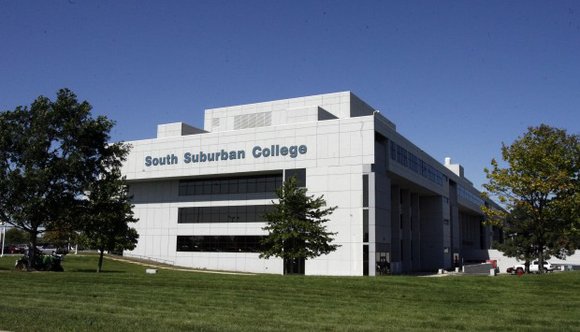 In recognition of the growing need to address adult illiteracy and in recognition of individuals who need assistance in learning the English language or who are working to complete their high school diploma equivalency, South Suburban College (SCC) will celebrate National Adult and Family Literacy Week from September 22 through September 26. 
In honor of National Adult and Family Literacy Week, the SSC Adult Education Department will sponsor the following activities:
· Secretary of State Adult Volunteer Literacy Program Fall Book Sale on Tuesday, September 23, 8:30 a.m. - 4:30 p.m., in the SSC Cafeteria, located at 15800 South State Street.
· Voter Registration, Wednesday, Sept. 24, 10 a.m. - 1 p.m. and 6 p.m. – 8 p.m., in the SSC Atrium. 
· Adult Education Spelling Bee, Thursday, September 25, 11:00 a.m., in the Kindig Performing Arts Center.  
SSC's Division of Adult Education offers a wide range of opportunities for adults to build the basic skills required for success. 
Adult Basic Education (ABE) helps men and women whose skill levels are below the ninth grade, and Adult Secondary Education (ASE) helps men and women whose skill levels are between the ninth and twelfth grade. 
Many adults choose to further build on these skills and pursue a high school education through the High School Equivalency (HSE) program which will develop the skills required to pass the GED exams. 
Additionally, English as a Second Language (ESL) allows non-native students to improve their English skills from beginning to advanced levels. 
New this fall, SSC is offering part-time ESL courses at the Oak Forest Center, 16333 S. Kilbourn St.  Most of SSC's Adult Education programs are now offered both full and part-time at the Main Campus or the Oak Forest Center.   
All courses are offered free of charge.  For the purpose of compliance with Section 511 of Public Law 101-166 (the Stevens Amendment) Federal funds in the amount of $307,398 provides approximately 36% of the support of these programs.  For enrollment and class information, please call (708) 596-2000, ext. 2385 or ext. 2240. 
SSC also offers an Adult Volunteer Literacy Tutoring Program that is structured to train volunteers to become one-on-one tutors for adults in need of basic literacy skills.  Instruction in basic literacy includes the development of phonetic reading skills combined with communication skills.
The program is made possible by a grant awarded by the Illinois State Library (ISL), a division of the Office of Secretary of State.  If you would like to volunteer or know someone who would benefit from these services, please call (708) 596-2000, ext. 2558. 
Visit www.ssc.edu and select "Non-Credit Offerings, Adult Education" for more information.