Dear White People' conveys complexity of contemporary race relations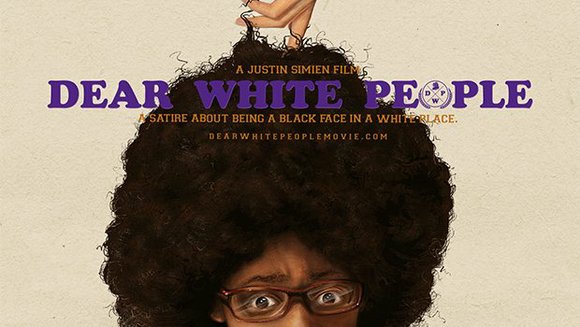 What do you hope people take away from watching this film?
JS: I love after-movie conversations in the lobbies. I know race will be on people's lips. The thing that I want people to take away is, you know, 'Who am I?' 'What are the ways in which I have short-changed who I really am to get ahead in life or to meet the demands of other people?' or 'What are the ways that culture has sort of brainwashed me?' That's what I want people to talk about. 'Isn't it interesting I saw myself (whether you're black, white or whatever), in a movie that featured people of color, and I felt something about the human condition in a movie that featured people of color.' And, 'Maybe movies with black and brown people in them and women as the leads, maybe they do have a spot at the table.' Those are the kinds of things that I ultimately want them to take away.
Have you started thinking about your next project?
JS: I am in Dear White People land a bit. The book is really important to me. I want people to pick it up and tell me what they think. I think the characters belong on the small screen ultimately. I'd love to continue their adventures in a different medium. And beyond that, I've been writing for some time now so I have a few screenplays, and I'm writing a new one, and I'm attached to some other things. I want to keep telling people stories that leave people feeling a certain kind of way.
Dear White People opens nationwide in theaters Friday, October 24.
Courtesy of The Bay State Banner