Rihanna Defies Boundaries with New Men's Scent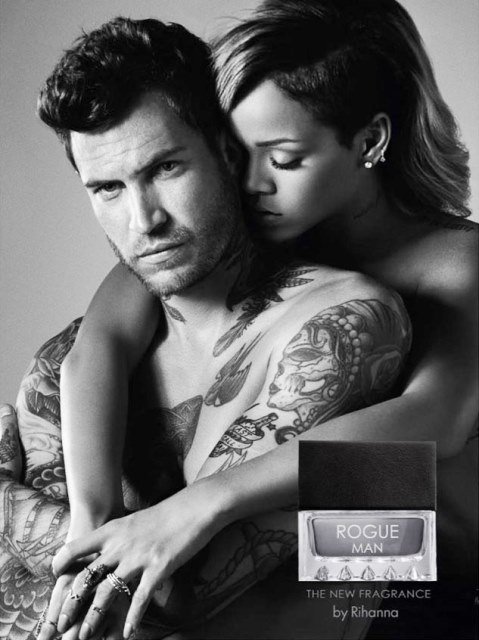 Rihanna has done it again...and here's how. She's launching her first-ever fragrance for men, ROGUE MAN by Rihanna. The new fragrance, described by some fragrance critics as "ultra-sexy," is rustic and masculine and is being portrayed as such in the advertisement campaign photos which shows Rihanna draped over Daniel Ness, a very rugged-looking male model.
If you're curious about ROGUE MAN by Rihanna's aroma, just imagine the combined essences of fresh citrus, herbs, and spicy black pepper, velvet floral blends, cedar wood, and the primal sensation of labdanum simmering in a potpourri pot.
The star's new male fragrance will be manufactured and distributed by Parlux Fragrances LTD, which also markets frangrance brands for Jessica Simpson and JAY Z.
"Building upon the marked success of her women's fragrance line, we are thrilled to join Rihanna on her venture into the men's fragrance category," said Donald Loftus, President of Parlux, Ltd. "ROGUE MAN by Rihanna offers a new constituency of male consumers entrance into the bold world of Rihanna's growing lifestyle brand."
ROGUE MAN by Rihanna is available at Macys.com and select Macy's nationwide.