Mariano's Grocery Store Coming to Bronzville, Alderman Questions Why No Mariano's for 5th Ward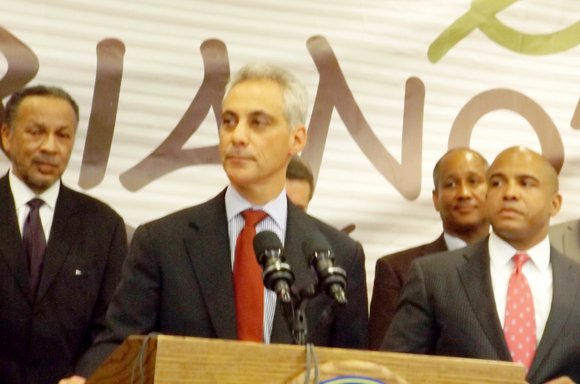 Fifth Ward Ald., Leslie Hairston, questions why the Mariano's chain has not opened a store in her ward.

Ald. Hairston recently issued a statement expressing discontent about the Mariano's project saying she feels like she's living in a cordoned off part of the city.
"… How is it that, Mariano's can pledge to the mayor to work to address so-called food deserts, but won't give my constituents the time of day. I realize that my colleague, 3rd Ward Ald. Pat Dowell, has been working to attract a grocer to her ward for years. She was in talks with Roundy's before the company was barely on anyone's radar in Chicago. So, I'm ecstatic that she is getting a much-needed grocery store in her ward. That, however, doesn't negate the problem facing my constituents. In the past, density was used as an excuse for corporations refusing to look at black communities to set up business. If that's still a valid barometer, then the 5th Ward should jump out as a viable location. The 5th Ward has more population surrounding the vacant Dominick's than either of the other two South Side locations. I'm tired of being told the Jeffrey Plaza is not a desirable location without any reasons why. I want Bob Mariano to meet with my constituents face-to-face and tell us why we are not good enough for his company to consider moving to our ward. Obviously, I'm missing something."