R.A.G.E. Takes Part in "On the Table" Event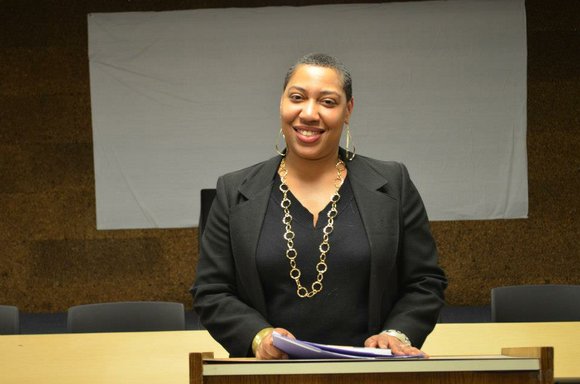 Imagine 10,000 or so community organizations and groups getting together on the same day with the same goal, in their perspective locations for dinner and "On the Table" conversations all centered around planning and strategizing solutions to make their neighborhoods better places to live, work and play. Well that's exactly what The Chicago Community Trust (CCT) has planned as part of its 99th anniversary celebration. The Resident Association of Greater Englewood (R.A.G.E.).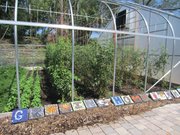 R.A.G.E. is a well-known Englewood community organization whose mission is to mobilize people and resources to bring change promoting positivity through solution-based approaches.
"We were asked to host an "On the Table" event as R.A.G.E.", said Asiaha Butler, president of the nonprofit community organization. "But we were invited to so many "On the Table" events so in an effort not to duplicate our efforts, we thought it would be better to go to other "On the Table" discussions here in Englewood and take part in those."
In its 99th year, The CCT, the region's community foundation, connects financial donors with organizations working to improve Chicago. In 2012, the Trust, together with its donors, granted more than $150 million to nonprofit organizations.
In celebration of its anniversary, on May 12, CCT is asking Chicagoans throughout the city and suburbs to gather for small group, mealtime conversations and put everything "on the table" through meaningful discussions about how to make their communities stronger, safer and more dynamic.
"Since announcing "On the Table" last month, the Trust has been inspired by the enthusiasm, creativity and ownership Chicagoans have shown in planning these mealtime conversations meant to promote meaningful discussion about the collective future of our communities," said Terry Mazany, president and CEO of The Chicago Community Trust. "But there's room for more and we look forward to engaging even more individuals and organizations from across the Chicagoland region to reach our goal of at least 10,000 participants."  
At last count, there were about 1000 tables scheduled to be set on May 12, for neighbors, colleagues and friends to sit down and talk about their ideas for the future of their neighborhood. Three hundred of those tables are set for Chicago Public School students at the Chicago Cultural Museum, 78 E. Washington Blvd., hosted by CPS, Mikva Challenge, a nonprofit organization that helps with the development of civic leadership in underserved Chicago high school youth and several other organizations.
R.A.G.E. plans to make the rounds by taking part in Hamilton Park Cultural Center's (517 W. 72nd St.) dinner discussion about arts and community building.
The group also will take part in Kusanya Café's (825 W. 69th St.) small business discussion and will also participate in a food enterprise and urban agriculture planning discussion with Growing Homes', an organization that has urban gardens in the Englewood and the Back of the Yards neighborhoods
To sign up, visit onthetable2014.com. Hosts can choose the format and location of their meal and discussion and invite whomever they'd like. Meals and locations will vary – potluck, takeout or home cooked meals, in restaurants, community centers or private homes – all details are up to the host to decide.
For questions and assistance signing up for On the Table, call 866-373-6951.