Chicago United Hoops Classic Goes Beyond Basketball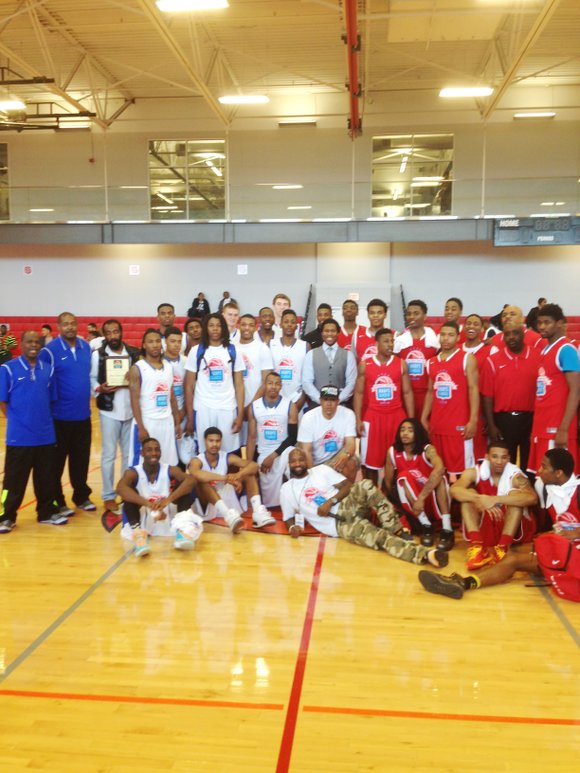 In an effort to help combat Chicago's violence, The 4th Annual Chicago United Hoops Classic (CUHC) High School Seniors All-Star Game was held this past Saturday at The Salvation Army Ray and Joan Kroc Corps Community Center, 1250 W. 119th St. The game allows for the best high school basketball players from the South and West sides to compete against one another which potentially fosters respect amongst the players and therefore potentially curtails violence.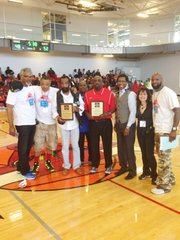 The CUHC's motto, "the full court press to silence the violence" was a sentiment shared by the organizers of the game.
"This game is meant to stand against violence in our city and stand up for our community and stand for the importance of education in our youth," said Jeffery Hammon, Managing Partner of Chicago United Ventures, LLC who is one of the team of coordinators of the CUHC. "We want to sound off against [violence] in the street [and] we want to sound off against it in the basketball game. Since the kids in this game are so looked up to by the kids in the community and the younger generation and the youth coming up behind them we want them to know that that's why they're here because due to all of the violence, they want to silence the violence."

Rashard Lewis, a founding member of CUHC sees the game as an opportunity to bring young people together for an afternoon and leave their anger and animosity outside the gym.

"Competition is a healthy way to come together," said Lewis. "It can create a mutual respect for the person sitting across from you without trying to take their life. That's why we call it the Chicago United Hoops Classic because once the ball is done being dribbled and whatnot and the clock runs out we're all going back to the same community."
Originally played on the campus of the University of Illinois at Chicago (UIC), the CUHC moved this year to neighborhoods highly impacted by violence.

"We're happy to host this event, as we understand that they're best players from the Westside and the Southside and just like it says Chicago United, the Kroc Center is a place of unity and peace and it is a place where young people can realize their dreams," said Darlene Harvey, Program Development Officer at The Salvation Army Ray and Joan Kroc Corps Community Center
Deanna Nord, member of leadership team, stated that a portion of the CUCH's proceeds go toward the Becoming A Man (B.A.M.) program and World Sport Chicago. B.A.M is a dropout and violence prevention program for at-risk male students in grades 7-12 that was recently recognized by U.S. President Barack Obama. World Sport Chicago is an independent non-profit organization that supports positive values and leadership through sports.
According to Lewis, high school players selected to play in the CUHC were selected based on their grades and character. "We try to pick leaders, not just good basketball players in our game," he said.
Players were from various high schools including Whitney Young HS, Morgan Park HS, Simeon Career Academy, Homewood-Flossmoor H.S. and Mount Carmel H.S.
During halftime, Rob Smith and Ron Eskridge were given CUHC Lifetime Achievement awards for their dedication to serving the youth and basketball communities of Chicago. Smith served as the head coach of the Southside team and Eskridge served as an assistant coach on the Westside team.

Smith, who is head coach of the Simeon Academy H.S. basketball team, said that receiving the honor was "unexpected" and that his goal was to help young men become men and make sure that they attend college to become successful in life.
"You give the kids love and they'll listen to you," said Eskridge, who has been a basketball coach at several levels for over twenty years. "Give them love and you can give them and teach them things that they need to know and do to be successful."

For more information visit http://chi-hoops.net/.