History of Bronzeville on Display at UIC's African American Cultural Center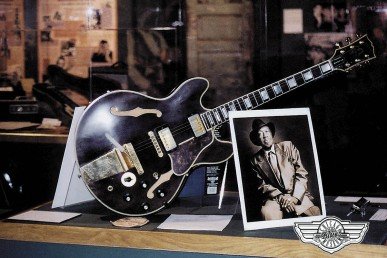 A collaboration between the University of Illinois at Chicago's (UIC) African-American Cultural Center (AACC) and the Chicago Blues Museum, provides an up close and personal view of historic Bronzeville by way of an exhibit titled "Migration and Transformation through the Arts: The Soul of Bronzeville," which features photography, memorabilia, film, video footage and displays from the Chicago Blues Museum's archival collections.
"The aim is to highlight African American culture and the African Diaspora through a lot of interactive media that has significant importance to African American culture and it's also a way to have conversation and fill the gaps left as a result of the arts being cut out of the school curriculum. This is a way to provide engaged learning which also ties into what we offer the students at UIC," said Dr. Lori Baptista, director of UIC's African American Cultural Center.
Founded in 1991 by UIC students, staff and faculty, the Cultural Center supports UIC's academic and diversity mission through innovative programming and initiatives, explores African American and African Diaspora traditions, builds campus and community partnerships, serve as a dynamic hub for research, collaboration, and educational programming while engaging and serving the UIC campus and the City of Chicago.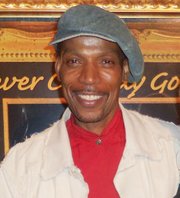 Curated by the Chicago Blues Museum's CEO and founder, Gregg Parker, and exhibition designer Stefanie Mielke who is also Parker's wife, the display includes performance footage from the original Regal Theater, the Savoy Ballroom and the Club DeLisa—all historic, South Side venues--in addition to magazines, ads, contracts and signs from notable production companies such as Vee-Jay Records.
Organized under the theme of Migration and Transformation, a theme all of the UIC Centers for Cultural Understanding and Social Change are using to highlight the different migration experiences of people living in the U.S. and how those events shape their identities and sense of belonging in society.
Open from 9 a.m. to 4 p.m., the exhibit, which runs through Aug. 29 at the African-American Cultural Center, located on the second floor of UIC's Addams Hall, 830 S. Halsted St., depicts the South Side neighborhood as a prolific site for African-American artistic production during the Great Migration (1916-1970), a period when African Americans from the rural south began to settle in Chicago's South Side and West Side neighborhoods in significant numbers. 
This exhibit marks the launch of the Cultural Center's three-semesters-long event series highlighting African Americans' cultural contributions to Bronzeville.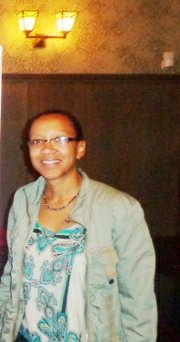 "We worked closely with the Chicago Blues Museum and we have a collaborative effort with various Bronzeville community stakeholders for this and other exhibits," said Dr. Baptista. "Some of the Cultural Center programming is based upon working with these stakeholders. Bronzeville is one of the most studied communities."
Dubbed the "Black Metropolis" by Works Progress Administration (WPA), researchers in a 1945 study of race and urban life in America, Bronzeville was an important hub for African-American activists, writers, artists and musicians during the early 20th century.
The exhibit's musical features, recall the artistic productions from musicians who honed their skills in the neighborhood's Record Row area, described as a major center for rhythm and blues style of black popular music that grew out of Blues and Jazz, located along Cottage Grove between 47th and 50th Streets with independent record companies, including Chicago's Miracle Records (founded 1946), Chess Records (founded as Aristocrat Records in 1947), Chance Records (1950), United Records (1951), and Vee-Jay Records (1953).
Chicago Blues Museum's CEO and founder, Gregg Parker, was not available for comment by Citizen Newspaper's press time.
Admission is free and open to the public. For more information, call (312) 996-9549 or
(773) 723-5031.