Circle Foundation's 5th Annual Gala Benefits "Second Chance" Students
Lee Edwards | 3/19/2014, 4:27 p.m.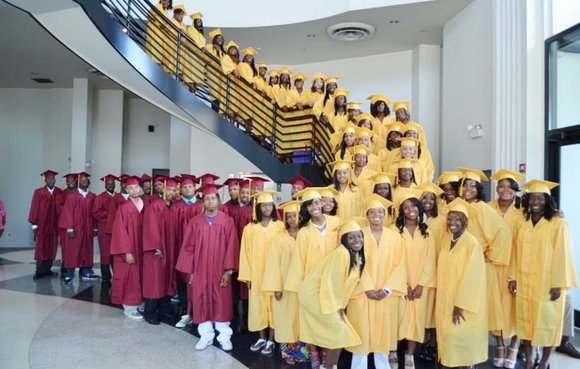 Circle Foundation is holding its 5th Annual Awards Gala fundraiser on Sunday, March 23 at the Alhambra Palace Restaurant, 1240 W. Randolph St., to benefit "second chance" high school students earning a high school diploma.

Circle Foundation is a non-profit organization in partnership with Youth Connection Charter School, 10 W. 35th St. on the 11th floor, and assists second chance and at-risk students with an opportunity to earn their high school diplomas through the Innovation High School program (IHS).

Located at its new downtown location at 17 N. State Street in Chicago, IHS provides a program of high school study in a small school environment for students ages 16 to 21. Classes begin at 8 a.m. and conclude at 2 p.m., Monday through Friday. The maximum age for participating students is 21-years-old. Annually, IHS graduates 70 to 90 students.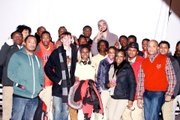 "We provide support for students and we give them a second chance to finish their high school diploma or get back on track," said LaShaun Jackson, Founder & CEO of IHS. "We feel that we are impacting the drop-out rate in Chicago where we are giving parents and students a second chance when they really need it."

Circle Foundation also receives funding from Chicago Public Schools (CPS) but requires additional monies to fully operate. The Annual Awards Gala helps provide the extra dollars.
"Since we're [part of] a non-profit, of course, more of our funding comes from grants and donations so the Gala is a way to raise money for our high schools to supplement the funds we get for our school and our organization," said Jackson. "The Gala funds are primarily used to support students' support services. It is our biggest event of the year."
The itinerary for the Gala this year includes: a poetry team performance by students, an address by Jackson about IHS, awards presentation and reflections, student of the year award, comedy show by comedian Damon Williams, a raffle for a free iPod Air, a silent auction and a dance party.
Revenue generated from the Gala will assist IHS as it adjusts to its new location.
"We chose this location for several reasons; it provides a wealth of resources both academically and culturally for our students; it's a different setting for a lot of students who come from different backgrounds many of whom never get out of their neighborhoods; it's neutral safe zone as far as gangs; we're engaging corporations down here as our students look for employment," said Jackson. "They see professionals go to work on a day-to-day basis so they get adjusted to the workplace."

For more information about Circle Foundation's 5th Annual Awards Gala or the Innovation High School visit www.Innovationshs.org and www.Circlefound.org.