South African Art Curator Campaigns to Bring Post-Apartheid Art and Artists to U.S.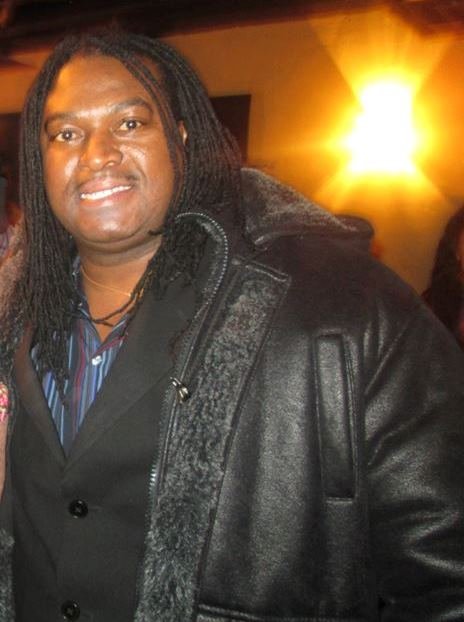 On March 14, South African artist, Jabu, who now resides in Los Angeles, will be in Chicago for an exhibit at the Africa International House, 6200 S. Drexel Ave. The exhibit will include a panel discussion with Jabu and art curator, Soraya Sheppard about their experiences under the apartheid regime.
"The exhibit expresses the range of emotion and strife at a time when Blacks were agitating for an end to Apartheid," says Sheppard, who left South Africa during the uprisings in 1987 in a self-imposed exile, returning in 1993 to visit family, a promise she kept after Nelson Mandela was freed from prison in 1990.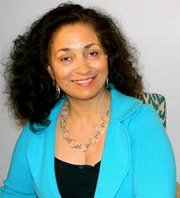 Both Sheppard and Jabu fled South Africa's Apartheid regime.
Sheppard, who founded Color Me Africa Fine Art, a non-profit organization committed to sponsoring, celebrating and honoring talented African artists, has lived in the United States for 25 years. On a 2012 visit to her homeland, Sheppard visited an art dealer and discovered a treasure trove of art from the Diaspora and is now working to bring the original South African art, and the artists, to the U.S. for a one-of-a-kind exhibit and special collector's show.
That same year in 2012, Sheppard brought 22 rare South African paintings to Chicago for an exhibit at the African International House but the artists were unable to make the trip due to lack of funding and complications with visa applications.
To raise money to support the exhibit, Sheppard is conducting two crowd-funding campaigns on Kickstarter and Indiegogo entitled, "From Apartheid to Freedom" that will take place late this summer in conjunction with the annual African Festival of the Arts over Labor Day weekend.
Kickstarter and Indiegogo are two of the world's largest crowd-funding platform for creative projects. The goal is to raise $75,000. Crowdfunding is the collection of finance to sustain an initiative from a large pool of backers—the "crowd"—usually made online by means of a web platform. Both companies offer donor incentives including prints of original artwork on mugs, greeting cards and on canvas in various sizes; special mentions on social media and programming; and invitations to exclusive events and showings. Each campaign will run 45 days.
Until then, Sheppard plans to host a series of private events such as the one planned for Friday from 5:30 8:30 p.m. to show the artwork that's already here in Chicago.
Sheppard is also working with the U.S. consulate to South Africa in Chicago to navigate the process of obtaining visas and hopes to fill the funding gaps with the crowd-funding campaigns, including money to rent a dedicated gallery space.
During apartheid, artistic practice and the subject matter in paintings depicted the hurt and oppression of South Africa's majority Black population. Much of the work produced during this period was anything but passive in its visual impact or political message, with one main objective – social change which did not come easy.
The work of Black artists' was rarely exhibited and politically minded artists were persecuted. A loft of the township art was destroyed by apartheid security forces, leaving a significant gap in South Africa's cultural legacy.
South African artists today, often fall victim to unscrupulous art dealers, who buy their work for as little as $10, U.S. currency and resell it abroad for thousands of dollars.
For images of the work, bios of the artists and a video by Sheppard, visit Indiegogo at http://tinyurl.com/lx2lnbe.