Walgreen to Hold Free HIV-AIDS Testing in Honor of National HIV Testing Day
Lee Edwards | 6/26/2014, 10:54 a.m.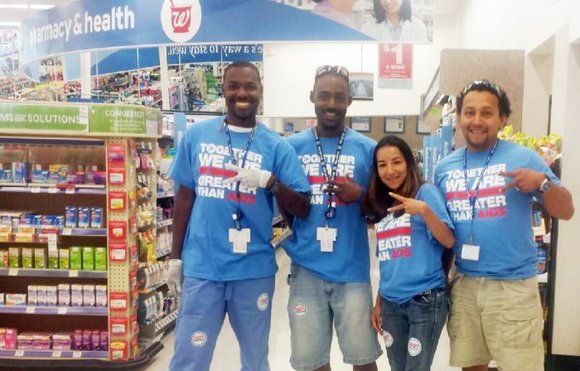 In recognition of National HIV Testing Day (NHTD), June 27, Walgreens is collaborating with the Henry J. Kaiser Family Foundation's Greater Than AIDS (GTA) campaign to help offer free no appointment HIV testing to the public at 27 Walgreens stores in the Chicagoland area. NHTD was launched in 1995 by the National Association of People with AIDS (NAPA) in response to the growing number of HIV infections in communities of color.
"Walgreens has been a part of helping people for 33 years that are at-risk [of] being impacted and effected by HIV even before the drugs were available in the mid-1990's," said Glen Pietrandoni, Senior Director of Virology at Walgreens, who has been a Walgreens employee for over 25 years. "This is our fourth year [providing in-store testing], it grows every year, last year we provided over 6,000 tests in the three day campaign and this year we're expecting to exceed 10,000 tests."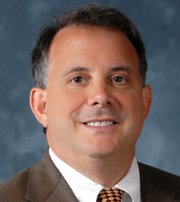 "We built our stores to understand the community, we have training in place for our staff, not just the pharmacists but the store staff, as well, and we have over 700 locations that are considered HIV specialized pharmacies," said Pietrandoni. "The stores and the pharmacists and the technician staff receive training to be knowledgeable about HIV testing, prevention and treatment."
According to Pietrandoni, local health departments and HIV/AIDS organizations will supply the HIV test materials and personnel to Walgreen's locations on NHTD. The HIV/AIDS test that will be administered is an oral swab which has a 97% accuracy rating. However, all tests performed at Walgreen's locations are preliminary and if positive, results will require confirmation via a medical physician. If an individual is confirmed positive with HIV, Walgreen's works with him/her to insure that they are in the care of a health care provider.
Pietrandoni also stated that HIV/AIDS tests are available for purchase over-the-corner in select Walgreens locations.
"Greater Than AIDS is about communities working together to achieve a greater goal. These testing events are powerful examples of what can be achieved when the public and private sector come together in response to HIV/AIDS," said Tina Hoff, Senior Vice President and Director of Health Communication and Media Partnerships, Kaiser Family Foundation, a founding partner of Greater Than AIDS. "Not only will thousands have access to free testing in a familiar and trusted location in their neighborhoods, but the very act of offering the tests in Walgreens helps to normalize HIV testing as a part of routine health care."
Launched in 2009, Greater Than AIDS and its partners are supported by a broad coalition of public and private sector partners to increase knowledge, confront stigma, and promote actions to prevent the spread of the diseases.
According to the Center for Disease Control (CDC), African Americans are most affected by HIV/AIDS at a rate eight times that of their Caucasian counterparts. In 2010, African Americans made up an estimated 44% of all new HIV infections among adults and adolescents (aged 13 years or older).
"When we have [National HIV Testing Day] it brings light to that particular event and all throughout the year we are doing testing and counseling," Harold Cherry, South Side Help Center Outreach Supervisor, who champions more information and prevention when dealing with HIV/AIDS. "People are getting infected [with HIV/AIDS] at an alarming rate especially in the African American community so it's important that we continue to shine that light [on it]. Because the light [on it] is not as bright, [our youth] don't have nowhere near the amount of knowledge the older individuals do [and] they're practicing risky behavioral as a result of it."
For more information, including a complete list of participating Walgreens locations, visit www.greaterthan.org/walgreens.
Visit http://www.southsidehelp.org/index.html for more counseling and other options and information.