Shaun Ross The First Male Albino Model
7/2/2014, 3:22 p.m.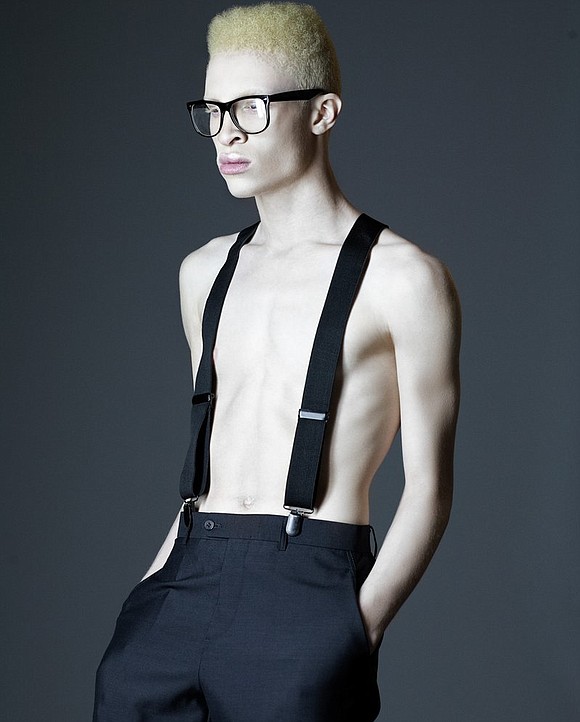 Shaun Ross (born May 10, 1991), is an American professional fashion model, actor and dancer of African descent, best known for being the first male albino model. Ross has been featured in photo-editorial campaigns in major fashion publications including British GQ, Italian Vogue, i-D Magazine, Paper Magazine and Another Man and has modeled for Alexander McQueen and Givenchy.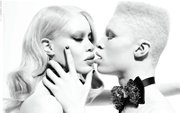 Growing up, Ross reportedly dealt with discrimination because he is an albino and was bullied frequently by his peers who called him names such as "Powder", "Wite-Out", and "Casper".  After training at the Alvin Ailey School for five years, Ross was discovered on YouTube and crossed over to the fashion industry in 2008 at 16 years of age, represented by Djamee Models in New York City and was also signed by AMCK Models London.
In 2009, Shaun Ross appeared on the Tyra Banks Show. He shared the show with fellow albinistic African American model *Diandra Forrest; together, they shared stories about how different life was for them.
Later that year, Ross played a role in a short film by Yoann Lemoine which won a first-place prize in a contest sponsored by Italian Vogue. Ross also has worked with other directors, such as Julien Seri, Jason Last, Jessica Yatrofsky and Ella Manor in both film and television.
Ross has appeared in numerous music videos, including Katy Perry's "E.T.", Beyoncé's "Party" and "Pretty Hurts", Gold Field's "Dark Again", as well as Lana Del Rey's short film Tropico and her music video "Gods and Monsters".
Ross recently became the face of Ford Vehicles, with the slogan "Be Unique".