Aja Evans Details Her Journey to the 2014 Winter Olympics
Lee Edwards | 1/22/2014, 3:42 p.m.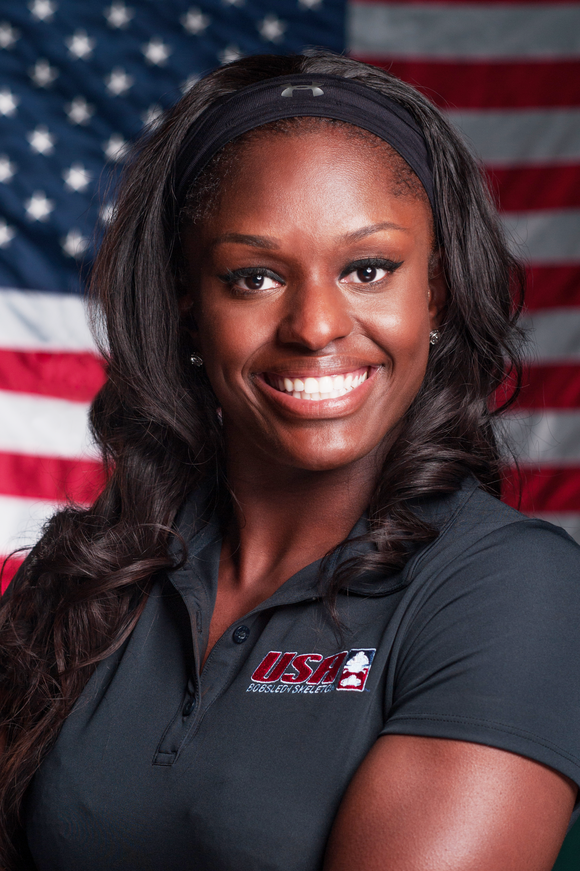 Chicago native and Olympic hopeful Aja Evans' journey to the 2014 Winter Olympics in Sochi, Russia is a testament to her resolve, competitive spirit and longing for meaningful fulfillment.

In 2012, Evans established herself as a formidable contender during her first bobsledding season. She won the Women's Bobsled National Push Championship title and scored 794 out of a possible 800 points.

In a recent interview with the Chicago Citizen Newspaper, Evans spoke about her path to bobsledding and her Winter Olympic expectations. She is currently in Igls, Austria preparing for the upcoming Olympic Games with her fellow Team USA bobsled teammates.

Chicago Citizen Newspaper: How did you get involved with bobsledding in the first place?
Evans: Of course, I grew up with the only reference to bobsled being the movie Cool Runnings. My senior year of college at the University of Illinois [Champaign-Urbana] my coach at the time, Michael Erb, introduced me to the sport.
I did track and field at the University of Illinois, specifically shot-put and sprinting but heading into the indoor seasons we always do these combine style testing events. In my senior year, it was the year of the Vancouver Olympic Games and he was telling me about the sport of bobsled and how they look for powerhouse athletes. He told me about the idea, planted the seed a little bit but at the time I was really focused on track and field and wanted to go pro in track.
I made the decision not to, took a year and a half off from sports and I was working full time kind as a personal trainer at EFT Sports Performance in Highland Park, IL. There I was just training kids and working with their sports management department and stuff like that and I felt incomplete, it was killing me not be competing, not to be at an elite level , not to be traveling. It seemed like I'm helping all these little kids and athletes pursue their dreams and goals and I never really gave myself a chance."
In March 2012, I was up really late thinking about all of the ways I could get back into sports. At the time, it was too late for me to pursue the 2012 London Olympic Games in track and field. I knew I had a chance at the [2016 Rio Olympic Games] but four years felt so far away. I wanted something now; I wanted something to help me get back on that level faster, build a name and a brand for myself, and instantly, bobsled popped into my head. It was like I had that same conversation with my coach all over again.
Chicago Citizen Newspaper: What was it like to compete early on?

Evans: It's just a different sport, a different atmosphere. A lot of the athletes that have competed in the sport have done it for a few years.
Coming in having the success that I did very early in the season made it harder for me to catch on to everything because I was only bringing the athleticism and power to the table. I still had to learn technique; I had to learn the behind the scenes and everything like that as I went along. Those were the type of challenges I faced coming into the sport.