24th Annual Rev. Dr. Martin Luther King, Jr. Scholarship Breakfast Celebrates Academic Youth Excellence
Lee Edwards | 1/22/2014, 3:05 p.m.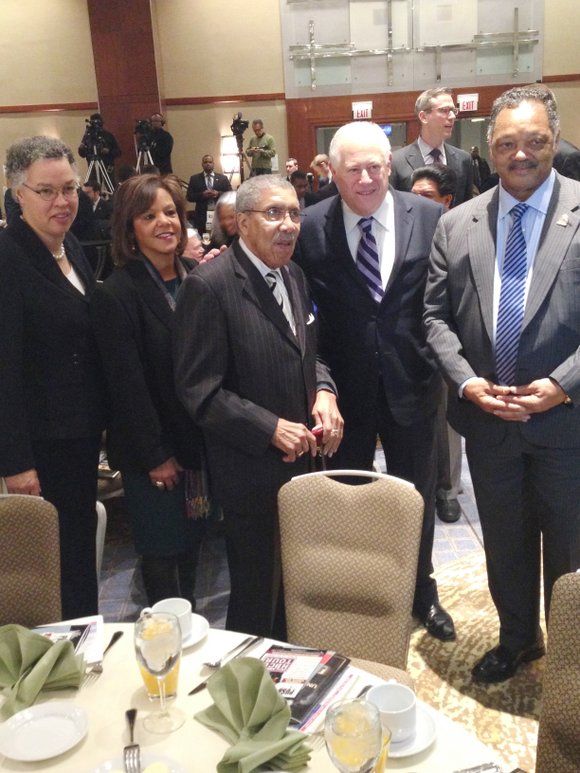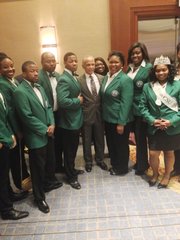 On Monday, PUSH for Excellence, Inc. (PUSH Excel), hosted its 24th Annual Rev. Dr. Martin Luther King, Jr. Scholarship Breakfast at the Hyatt Regency Chicago, 151 E. Wacker Dr.

The ceremony recognized the academic achievements of African American youth from across the nation, awarded scholarships, was a call to action to end poverty and recognized recipients of the Rev. Dr. Martin Luther King, Jr. and President Lyndon B. Johnson Dream-Makers Award including:
• Bishop Arthur M. Brazier, Apostolic Church of God (posthumously)
• Rev. Dr. Joan Brown Campbell
• Illinois Senator Jackie Collins (Dist.-4th)
• Rev. Clay Evans, Pastor Emeritus, Fellowship M.B. Church
• Christopher Kennedy, Chairman, Board of Trustees, University of Illinois
• Dr. Paula Allen Meares, Chancellor, University of Illinois at Chicago
• Mr. Bill O'Kane, CEO, Group Fox Property Management
• Attorney Nikki Zollar, President, SafeSpeed, LLC
Founded in 1975 by Rev. Jesse L. Jackson, Sr. and several nationally renowned educators, PUSH Excel's mission is to inspire students to reach their greatest potential regardless of extenuating circumstances they may endure.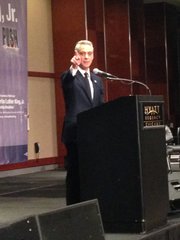 "My education is extremely important to me, so anything that has contributed to my education in a positive way is greatly appreciated," stated Chicago State University senior and PUSH Excel scholarship recipient, Jocelyn Shorter. "This scholarship has been such a great asset to my education and financial state. I am always honored to be eligible and able to receive and be a part of such a desirable opportunity. I will continue to portray and be a great example of excellence, which is what a scholarship represents."

The Celebration was attended by a large contingent of elected officials, local activists, and other dignitaries who continuously lend their support to the PUSH Excel program.

"It is through these grants that PUSH Excel allows our talented youth to reach their full potential, which in turn motivates and inspires others building a better Chicago for all," said Mayor of Chicago Rahm Emanuel who attended the event.

State and county officials in attendance urged students to continue the pursuit of educational excellence.
"Each of the scholarship recipients should take pride knowing that you have earned this award because of your commitment to your students and to the advanced pursuit of knowledge and learning," said Illinois Governor Pat Quinn.

"I commend PUSH Excel for the sense of mission which you bring to your work of creating educational opportunities for the young men and women most in need of them," said Cook County President Toni Preckwinkle. "By believing in these young men and women, you help them to have crucial belief in themselves."
PUSH Excel founder Rev. Jesse L. Jackson, Sr. spoke about the importance on fighting poverty and concluded the breakfast with a short panel discussion about finding solutions to ending the epidemic.
"We must now fight to revive the war on poverty and end the unnecessary wars in the world," said Rev. Jackson. "Too many people are poor, too much violence, too much desperation. We plan on April 4th, Dr. Martin Luther King's assassination date to do a major march on poverty in Chicago."