MLK Memorial Exhibit Center Scheduled to Open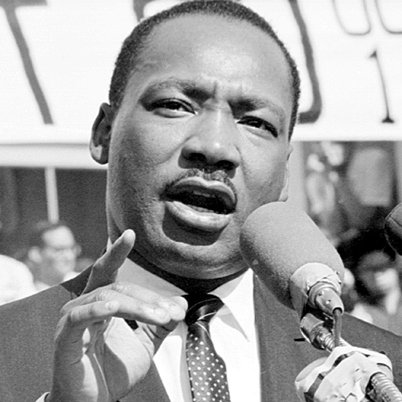 A West Side organization will unveil a new exhibit that honors the legacy and also marks the now historic site of Dr. Martin Luther King Jr's., home during his stay here in Chicago back in 1966--part of the first phase of a multi-phased project included in the MLK Memorial District located in Chicago's North Lawndale Neighborhood.
"I have been inspired by the legacy of Dr. Martin Luther King Jr. in our city, our resilient community and the monumental stories shared along the way," Kimberlie Jackson, executive director of Lawndale Christian Development Corporation stated. "The fight for social justice has ignited a desire to preserve the stories of our past in the present and ensure they are preserved for our future. We are forever indebted to Dr. Martin Luther King Jr. and his family and hope the MLK Fair Housing Exhibit Center honors their countless sacrifices to ensure that our country enjoys the freedoms of life in abundance. In Chicago to fight for affordable housing and to highlight the poverty conditions under which many African Americans lived, Dr. King and his family resided six months at 1550 S. Hamlin and called North Lawndale home."
The historic address at 1550 S. Hamlin Avenue was the only place in the North Dr. King resided.
In an effort to chronicle this historic event, the Lawndale Christian Development Corporation (LCDC) developed 45 affordable housing units called the Dr. King Legacy Apartments on the site at 1550 S. Hamlin to honor Dr. King's work for fair housing and place the legacy of his "Dream" into action.
Additionally, the four-acre site now known as the MLK Memorial District will also include: The MLK Fair Housing Exhibit Center, a new campus park in conjunction with Penn Elementary School, a new job training center (Cornerstone Chicago Center for Arts and Technology), and planning for a new public library.
The district is expected to stretch from Hamlin to Springfield Avenues along 16th Street and hopefully spur economic revitalization for an area negatively impacted by the riots following King's assassination.
Developed to preserve Dr. King's legacy, the Exhibit Center, located at 1558 S. Hamlin Avenue, also illustrates Dr. King's influence on the Fair Housing Act of 1968, a period of history not fully explored in a museum or educational setting, according to LCDC.
The Exhibit Center also provides in-depth information on Chicago's housing issues and how the efforts of Dr. King and the Chicago Freedom Movement influenced the current era.
Former King Center Board Member and renowned artist, Paul Collins, partnered with LCDC to paint the King mural prominently featured in the MLK Fair Housing Exhibit Center.
"The most powerful results of what is happening in Chicago's Lawndale Community is that Martin's dream is moving forward," Collins stated, "It is an inspiring message that should travel throughout the world of what we can accomplish when we put our hate aside, (draw) down our guns and realize it is not about color; it is about injustice and justice. When positive things happened in a neighborhood, it gives them more pride. The MLK Fair Housing Exhibit Center will offer a rich history and intimate look into his life in Chicago while providing a positive role model for our youth."
While on the Board, Collins was asked by Dr. King's widow, Coretta Scott King, to design the Martin Luther King Peace Prize Medal.
A private opening, formal unveiling of Collins' mural and an awards ceremony will take place at 3 p.m., Jan. 20.
Awardees include: Congressman Danny K. Davis, Jane Ramsey, former President of Jewish Council of Urban Affairs and Dennis Deer, President of Deer Rehabilitative Services.
The Center will officially open to the public on Sunday, Jan. 26, 2014 with a ribbon cutting ceremony planned for 3:30 p.m.
For more information about LCDC, visit the website at www.lcdc.net. For more information about the MLK Fair Housing Exhibit Center, visit www.mlkfairhousing.org.