Historic Pullman Porter Museum to Host Black History Film Series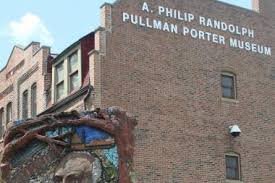 As we continue into Black History Month and as the nation marks the historic anniversaries of the Emancipation Proclamation and the March on Washington, the A. Philip Randolph Pullman Porter Museum will present Created Equal: America's Civil Rights Struggle Film Screenings, a series made possible by the National Endowment for the Humanities (NEH) in partnership with the Gilder Lehrman Institute of American History.
"This film grant, furthers the Museum's mission of educating the public" said David Peterson Jr., President of the A. Philip Randolph Pullman Porter Museum.
Four nationally-acclaimed documentary films on the long Civil Rights movement were produced with NEH support to bring communities together and to help bridge deep racial and cultural divides. The films all tell remarkable stories of individuals who challenged the social and legal status quo of deeply rooted institutions, from slavery to segregation.

The Pullman Museum is one of 473 institutions awarded the film series scheduled to be shown at 6 p.m. in collaboration with Butler College Prep Academy, 104th Street between Corliss and Maryland Avenue on Feb. 20 starting with "Slavery by Another Name."
After each film screening, humanities scholars will lead the audience in intergenerational dialogue where the different generations will discuss themes related to the search for equal rights, the meaning of democracy and freedom—where society is now and how working together can have a positive impact in the community.
Panel discussions with Dr. Christopher Reed, noted historian; Lionell Kimble, president of Chicago branch of the Association for the Study of African American Life and History (ASALH), and the Chicago Black History Forum will also take place.
"We are happy to be collaborating with the Butler College prep Academy that is right here in the Pullman community," said Peterson. "We see this collaboration as one of significance because an important part of their mission is to produce engaged, socially responsible citizens."
Christopher Goins, Butler's principal proudly states, "Our students will one day be leaders, and advocates of social justice and change agents for their community."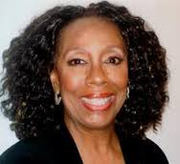 "This effort has given institutions like the A. Philip Randolph Pullman Porter Museum an opportunity to take these important stories "Outside of Our Walls," said Museum founder Dr. Lynn Hughes.
The A. Philip Randolph Pullman Porter Museum, founded in 1995 by Dr. Lyn Hughes and located in the Historic Pullman District in Chicago, Illinois was named after men who made up the membership of the Brotherhood of Sleeping Car Porters (BSCP) union. A. Philip Randolph was the chief organizer and co-founder of the BSCP, the first African-American labor union in the country to win a collective bargaining agreement. Under Randolph's leadership, the Pullman Porters fought a valiant battle for employment equality with the Pullman Rail Car Company.
For more information and the full list of films scheduled for viewing, please visit the Pullman Porter Museum at www.aprppmprogramsandnews.org or call 773-850-8580.