Kennedy King College has New President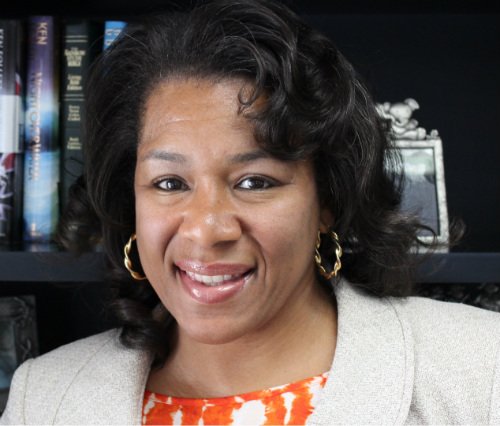 Former Chief Information Officer of City Colleges and Chicago Public Schools, Arshele Stevens, 45, is the new president of Kennedy King College, 6301 S. Halsted. Stevens, was hired into the position following a nation-wide search.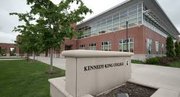 "Arshele shares our commitment to ensuring that every student who comes to us reaches his or her potential and is fully prepared to hit the ground running in further college or a career," said City Colleges of Chicago Chancellor Cheryl Hyman. "Her strong leadership skills and dedication to students, faculty, and staff will allow us to build on the successful reinvention of Kennedy-King College."
During her time as Interim President at City Colleges since July 2013, Stevens implemented an embedded and mandatory tutoring program to tackle problems related to satisfactory academic progress and retention.
As Vice Chancellor and Chief Information Officer, for City Colleges, Stevens led initiatives to update technology systems serving 115,000 students and 5,800 faculty and staff. As CIO, Stevens led cross-functional teams in the implementation of Open Book, a Business Intelligence (BI) and Data Warehousing platform that enables data-driven decision-making at all levels of the organization and also worked to modernize campus technologies, including upgrading computers and other technology within classrooms, student labs and faculty systems as well as student-focused tools including online registration and a new City Colleges job board.
Stevens brings 20 years of experience to her new position, working for seven years at the Chicago Public Schools before joining City Colleges of Chicago in 2011.
As Chief Information Officer for the Chicago Public Schools, Stevens oversaw the launch of iPads in the Classroom, an initiative that focused on improving student outcomes through access to the most current technologies and during her tenure, revamped critical data analysis and collection systems for the district including creating a Data Quality Index that was the first-of-its-kind in a K-12 organization.
Before transitioning to a career in education in 2004, Stevens worked in project management and information technology for Wachovia Bank and CNA. Over the course of her career, Stevens has served on numerous boards including the Mayor's Technology Advisory Council, the HP Advisory Council and the Oracle CIO Advisory Council.
A graduate of the University of Chicago's Booth School of Business MBA program, Steven completed her undergraduate studies in economics at the University of Illinois, Urbana-Champaign.