Unemployed Cook County Residents Get a Boost to Get Back to Work
Lee Edwards | 2/11/2014, 3:32 p.m.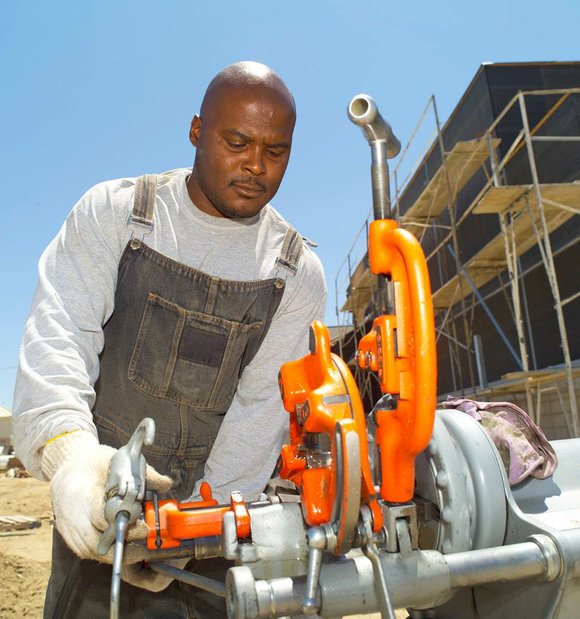 Skills for Chicagoland's Future (SCF) was recently showcased at a White House summit focused on strategies to reduce long-term unemployment. SCF is a public-private partnership that helps match businesses with current, unmet hiring needs with qualified, unemployed job seekers by closing the skills gap in Chicago and Cook County by providing recruitment, placement and training services at no cost to the job seeker.
Since its launch in September 2012, Skills for Chicagoland's Future has placed more than 600 unemployed Cook County residents into positions with more than 25 companies, making it one of the only nonprofits in the nation to secure annual commitments from employers to hire unemployed job seekers.
Approximately 75 percent of the job seekers who found employment through SCF were among the "long-term unemployed," having been out of work for six months or longer.
Skills for Chicagoland's Future President and CEO Marie Trzupek Lynch was a featured panelist at the summit and discussed initiatives to help serve the more than 230,000 unemployed job seekers in Cook County, including a unique partnership with the Chicago Department of Aviation (CDA) and O'Hare International Airport.
The SCF and CDA are working closely together to help unemployed Cook County residents find employment at companies contracted with O'Hare International Airport, by providing direct job placement and/or customized worker training programs.

HMSHost, reportedly the largest provider of food, beverage and retail services for travelers, is contracted by O'Hare International Airport and has agreed to hire unemployed Cook County residents through the SCF program.
Lynch announced a new two-year $600,000 grant from JPMorgan Chase's landmark New Skills at Work program to help close the skills gap in cities across the globe. The grant will support the expansion of SCF's work, helping the organization achieve its goal of placing approximately 700 unemployed Chicago and Cook County residents into jobs in 2014, with a special emphasis on serving the long-term unemployed.
In conjunction with the White House summit, SCF board members from McDonald's, Motorola Solutions, Northern Trust, The Seaton Companies and Walgreens took part in the summit and a meeting with President Barack Obama, Secretary of Commerce Penny Pritzker, Secretary of Labor Tom Perez and other CEOs from across the country to discuss long-term unemployment and how the federal government can work with the business community to address this issue.
"Skills for Chicagoland's Future has demonstrated that demand-driven employment strategies deliver real benefits to businesses, unemployed job seekers and the local economy," said Lynch. "Our increased support from JPMorgan Chase and new partnership with the Chicago Department of Aviation will help us to increase the number of unemployed job seekers we serve in 2014 by more than 20 percent. We are grateful to our government funders and to the business community for their commitments to get unemployed Chicago and Cook County residents back to work."
In 2014, SCF will expand its model practice of obtaining annual signed commitments from a multitude of employers to hire the unemployed. Companies who have already made commitments to SCF this year include Assisted Living, CDW, Ceannate Corp., GoHealth, HMSHost, Hudson Group, McDonald's, The Seaton Companies, Rush University Medical Center, Ulta and United Airlines.
"Skills for Chicagoland's Future is driven by business demand. One of the reasons it works so well is because people are trained for specific job openings," said Cook County President Toni Preckwinkle. "Beyond that, the goal is also to make sure the skills individuals learn are transferable to a variety of jobs."
"It is essential that the public and private sectors work together to drive business growth and close the workforce skills gap," said Mayor Emanuel.
For more information, visit www.skillsforchicagolandsfuture.com and http://demanddrivenpartnerships.com.