Mayor Emanuel Halts Petition Examination of Mayoral Challenger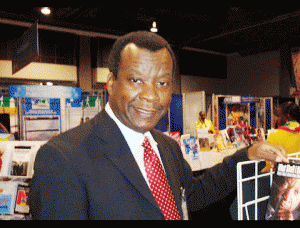 Chicago Mayor Rahm Emanuel withdrew his challenge as to the validity of signatures on ballot petitions belonging to challenger, Dr. Willie Wilson, halting the Chicago Board of Election's examination of the documents on Christmas Eve, according to Wilson's attorney Frank Avila.
"These challenges were false, fraudulent, unconstitutional tactics meant to waste Dr. Wilson's time and money and keep him off the ballot," said Avila.  "I demand that Rahm Emanuel, Ald. Walter Burnett (27th Ward) and Ald. Will Burns (4th Ward), apologize to Dr. Wilson, to the African American community, and to all of the young men and women who collected signatures."
Mayor Emanuel who is vacationing in Chile, previously defended the examination saying, "All of us… have to meet a threshold — not just for signatures. We also have to meet a threshold with ideas. We have to meet a threshold with the commitment to see those ideas through. We have to meet the threshold to also have the passion to see those ideas through and the fortitude to make the tough decisions necessary."
The withdrawal came after more than 13,400 of Wilson's 47,500 signatures were determined valid by the Chicago Board of Election.  A minimum of 12,500 valid signatures are required by candidates for placement on the mayoral ballot for the Feb. 2014 elections. 
Avila accused Emanuel of using dishonest tactics in an attempt to keep Wilson off of the ballot.  He also said that the challenge to his client, who is African American, was racially motivated.
Mayor Emanuel denied that he's trying to disenfranchise African-American voters by seeking to knock Wilson off the ballot.
Wilson cited the recent racial tensions across the nation saying, "The mayor should be using his remaining time in office to bring people together." 
Wilson is touted as the only candidate in the race who, "dollar-for-dollar, can match Emanuel on campaign spending.
A product of the Louisiana, cotton and sugar cane fields, Wilson's fortunes have turned and he's now a millionaire businessman, founder of Willie Wilson Productions, producer of the first nationally syndicated African American gospel entertainment program, SINGSATION, airing on commercial television, now in its 20th year; founder and CEO of Omar Medical Supplies Inc.
Other mayoral candidates include: Chicago Ald. Bob Fioretti, (2nd Ward); Cook County Commissioner Jesus "Chuy" Garcia, who has been endorsed by former Mayoral candidate, Chicago Teachers Union President, Karen Lewis; William "Dock" Walls, a previous mayoral candidate; Frederick Collins, a Chicago police officer, River Jordan Ministries, pastor, Gerald Sconyers, Fenton Patterson. and Former Cook County Board Commissioner, Robert Shaw, on Monday, announced his support for Wilson and is no longer in the race.