Alternative School Holds Holiday Event on Historic Site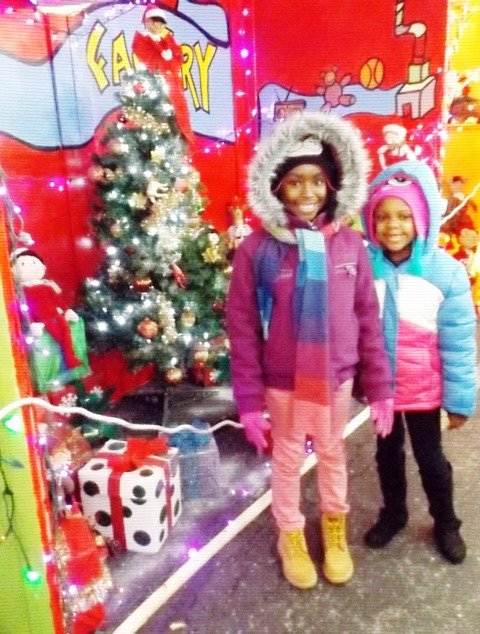 Saturday's cold weather and snow flurries provided the perfect setting for Prologue, Inc.'s annual Winter Wonderland event.
Founded in 1973, Prologue, a nonprofit organization serving Chicago communities for 40 years, provides community services, educational and job-training programs for young people, ages 17 to 24, who want to earn a diploma, but find traditional learning environments challenging.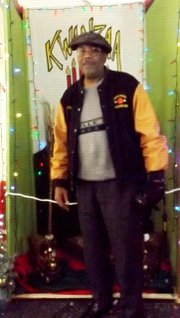 "This is our third year for Winter Wonderland festivities," said Walt Perkins, III, principal at Prologue Early College High School, 1135, N. Clever St. "We're reaching out to the community and giving back with this event. We'll give away Christmas Trees and toys here today. We also have photos with Santa, it's something similar to what the Museum of Science and Industry does with their "Christmas around the World" so we also have a Kwanzaa display."
Perkins shared a bit of history about the site on which the Wonderland event was held at 3232 Dr. Martin Luther King Dr.
"Prologue purchased this site which is the former, Griffin Funeral Home and we're turning it into a school, a museum and a museum studies training center where young people can learn how to work in the museum field," Perkins explained. "It will also be a Civil War museum. Griffin Funeral Home is located on the site of a former Confederate, prisoner-of -war camp, called Camp Douglas, (one of the largest Union Army prisoner-of-war camps for Confederate soldiers taken prisoner by the Union Army, during the American Civil War). Just outside the gate you have a plaque that was just dedicated to the Camp Douglas site, which we're on right now."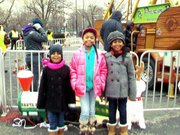 Children at the event enjoyed horseback rides provided by the Black Cowboys, Christmas movies, holiday displays from across the world, a letters to Santa workshop, train rides, food and drinks, candy bags and much more.
Shantavia McGill who attended the event, is hoping for high-tech Christmas gifts this year. The youngster included a Tablet, computer and iPhone on her wish list.
"This is our way of giving back to communities who have been great neighbors over the past decades," said Dr. Nancy Jackson, chief executive officer of Prologue. "The economy is still on its climb back up and many families are still hurting. Over the holiday season, Prologue would have distributed hundreds of winter coats, turkeys, gift baskets, and Christmas trees to many deserving families in Chicagoland. This is an opportunity to come together and celebrate the holiday season in a safe environment. Snow, rain or shine, we will be here welcoming the families on Saturday."
Chicago singer, songwriter, producer and entertainer, Terisa Griffin, is also involved with the Prologue School.
"We teach music with the Prologue School," Griffin said as she showcased the Christmas set designs by Gwendolyn Pruitt. "Today, all the different departments of the school are coming together to make sure we do a Winter Wonderland that people in the adjoining areas can enjoy."
For more information about Prologue Schools, please visit www.prologueschools.org for more details.