Jackie Robinson West All Stars Returns Home U.S. Little League World Series Champions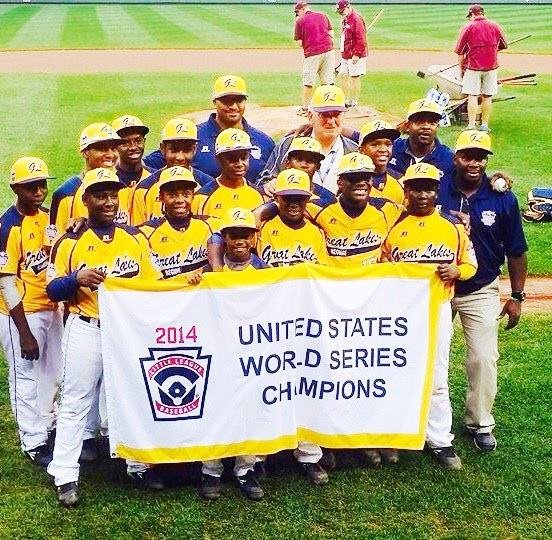 Chicago's Jackie Robinson West (JRW) All Stars, returned home as heroes on Monday after winning the U.S. title in the Little League 2014 World Series game on Saturday against the Mountain Ridge Little League team from Las Vegas, Nevada, who defeated JRW early on in the series, but this time, was no match for the Chicago team who played with finesse, skill and sheer sportsmanship for a 7-5 victory to claim the title.
On Sunday, however, the U.S. title champions lost 8-4 to South Korea's, Seoul Little League team who won the 2014 Little League World Series.
JRW's final loss however, was not enough to dampen Chicago's elation over the team's victorious journey, as a proud Chicago Mayor Rahm Emanuel planned a welcome home rally and parade for the team that steps off from Jackie Robinson Park, 10540 S. Morgan Park Street and will proceed to Millennium Park in downtown Chicago.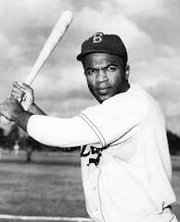 "I want to congratulate the Jackie Robinson West All Stars and Coach Darold Butler on a history-making season," said Mayor Emanuel. "As the first team in the history of the City of Chicago to reach the championship game, they are the pride of Chicago and will forever have a place in the record books. This team has electrified our city and rallied people from every neighborhood to support these great kids. They have brought out the true spirit of Chicago and I can't wait to give them the hero's welcome that they deserve."
With quiet confidence and focused intensity, the JRW little leaguers have dispositions of grown men, displaying skill-levels of trained professionals with their countless amazing catches, slides into home plate and creative handshakes.

The excitement over the little league team reached fever pitch and for once in a long a while, Chicago captured the news headlines for something good involving young African American males, as the team from Morgan Park took center stage before the world.
Comprised of 11 -and 12-year-olds, from Auburn Gresham, Englewood, Chatham, Morgan Park and Washington Heights the team advanced to the Little League World Series with a come-from-behind win over New Albany, Indiana.
JRW also made history as the first JRW team since 1983 to make it to the World Series games.
Joseph Haley founded the Jackie Robinson West Little League in 1971, with a vision to use youth baseball to help black families establish a since of community after moving into all-white neighborhoods. Haley died in 2005, but the league has been carried on by his son Bill Haley and his widow, Annie Haley.
The team's namesake, African American baseball legend Jackie Robison, born Jack Roosevelt Robinson in Cairo, Georgia in 1919 to a family of sharecroppers, became the first Black baseball player to break Major League Baseball's color barrier that segregated the sport for more than 50 years. At the end of Robinson's rookie season with the Brooklyn Dodgers, he had become National League (NL) Rookie of the Year with 12 homers, 29 steals. In 1949, he was selected as the NL's Most Valuable Player of the Year and also won the batting title with a .342 average that same year. Robinson was inducted into the Baseball Hall of Fame in 1962.