Bronzeville Nights Brings Culture and Commerce to Community
Lee Edwards | 8/20/2014, 4:56 p.m.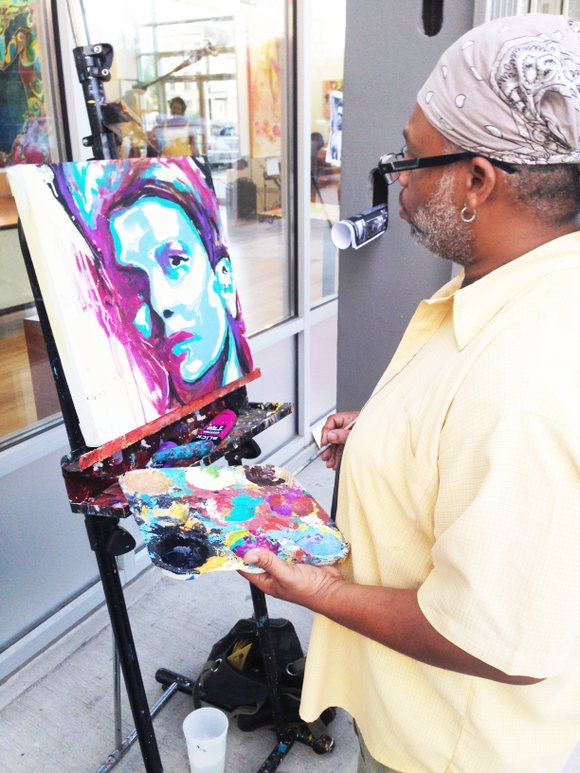 The second annual Bronzeville Nights, a series of events designed to support local businesses in Chicago's Bronzeville community, kicked-off last week on the corner of 47th St. & King Dr. Presented by the Quad Communities Development Corporation (QCDC), Bronzeville Nights are scheduled to place on the second and fourth Wednesdays of August and September in Bronzeville and will promote arts and culture in the community.
The mission of QCDC, which serves Chicagoland area communities of Oakland, Kenwood and sections of Douglas and Grand Boulevard, is to create a sustainable, healthy, mixed-income neighborhood by assembling residents, organizations, businesses and institutions within its service area to plan, guide, support and monitor community development activities and human infrastructure.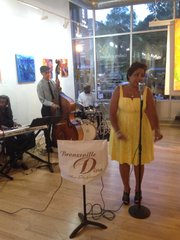 "I think [Bronzeville Nights] is an opportunity for residents and stakeholders to experience some of the business they may not have had a chance to support," said QCDC Executive Director Bernita Johnson-Gabriel. "It's actually an idea that came to us because many of the businesses are closed from 6-8 pm and that's around the team a lot of people are getting home; a lot of business don't really get the exposure from residents because by the time they get home the businesses are closed. We wanted to find a way to active those businesses and keep them open for a little bit longer so people may have a chance to experience them."
Gallery Guichard, 432 E. 47th St., t; Jokes and Notes, 4641 S. King Drive; H Dogs, 4655 S. King Drive; Bronzeville Nights Tent, 420 E. 47th St.; Bronzeville Artist Lofts, 432 E. 47th; and Red Moon Pop-Up, 436 E. 47th St. are just a few of the businesses who will take advantage of the Bronzeville Nights promotions.
"[Bronzeville Nights] really goes to support small business development so from the standpoint of garnering customers, garnering attention on these businesses, there's a whole preparation and another project that we're working on that ties into Bronzeville Nights that is teaching the businesses how to better use the technology so that they can better promote the series," said Christyn Henson, New Communities Program Director and Program Manager for Special Service Area (SSA) #47.
According to Henson, Bronzeville Nights is primarily sponsored by SSA #47 and is held bi-weekly on Wednesday nights to give residents and business owners "something to look forward to".
Kimberly Morris, Economic Development Manager, Bronzeville Retail initiative told The Chicago Citizen Newspaper, "I try to support fellow community organizations when they put together these [events]. I will definitely come support the event next week."
Raymond Thomas, former Ebony magazine creative director and current Bronzeville resident, participated in Bronzeville Nights for the first time this year by painting murals (for sale) while standing on the sidewalk in front of Bronzeville Artist Lofts, 432 E. 47th.
"This is my first event and so it's been amazing," said Thomas. "Anytime culture can engage the community in a positive was it's a good thing. I think we should be celebrating our culture in a positive way, fine arts definitely does that. I think it's the mission of every artist to bring to the people the scent of freedom, the scent of culture."
Thomas added that he would definitely participate in another Bronzeville Night event.
For more information about the QOLP or Bronzeville Nights visit http://www.qcdc.org/index.html.