Magic Johnson, Michael Jordan and Kevin Johnson Weigh In on Sterling Scandal
Lee Edwards | 4/30/2014, 11:48 a.m.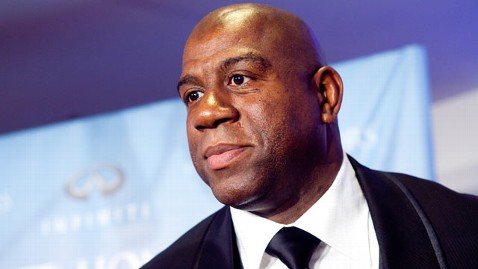 National Basketball Association (NBA) Commissioner, Adam Silver, announced yesterday that effective immediately, Los Angeles Clippers owner Donald Sterling will be banned for life from any association with the Los Angeles Clippers organization or the NBA, in response to Sterling's alleged racist remarks about African-Americans in an audio recording made public late last Friday night. The announcement was made amidst harsh criticism from renowned African-American, former NBA players including Michael Jordan, Earvin "Magic" Johnson and Sacramento, California Mayor, Kevin Johnson
NBA great, Earvin "Magic" Johnson, who found himself in the middle of the scandal, spoke out on a ABC's basketball pregame show last Sunday, and said that Sterling needed to be dismissed from the league, a preemptive suggestion made days before Silver made the announcement that Sterling would be banned for life from the NBA.
"He shouldn't own a team any more, and he should stand up and say, 'I don't want to own a team anymore,' " Johnson said.
Sterling allegedly had questioned his girlfriend, Vanessa Stiviano, in a private conversation now made public via the released recordings, about why she brought minorities to Clippers' home games, specifically mentioning Johnson. The heated conversation began with Sterling chastising Stiviano as to why she posted pictures of herself with Johnson and Los Angeles Dodgers' star outfielder Matt Kemp on the Instagram, social networking site.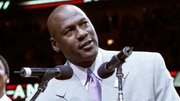 "As an owner, I'm obviously disgusted that a fellow team owner could hold such sickening and offensive views. I'm confident that Adam Silver will make a full investigation and take appropriate action quickly," said Jordan, Charlotte Bobcats owner, NBA Hall-of-Famer. "I am appalled that this type of ignorance still exists within our country and at the highest levels of our sport. In a league where the majority of players are African-American, we cannot and must not tolerate discrimination at any level."
Mayor Johnson released a statement before Silver's announcement saying, "The reported comments made by Clippers owner Donald Sterling are reprehensible and unacceptable," said Johnson, a former NBA-All Star, speaking in an advisory role on behalf of the National Basketball Players Association (NBPA). "The National Basketball Players Association must and will play a very active role in determining how this issue is addressed."
In addition to the lifetime banning, Silver announced that he will seek immediate removal of Sterling as owner of the Los Angeles Clippers from the Board of Governors. In order for Silver to have the authority to remove Sterling, three quarters of NBA owners would have to vote in favor of it. Silver did not offer a specific time frame as to when that vote with the Board of Governors will take place.

According to Silver, Sterling is now officially prohibited from attending NBA games and practices, being present at any Los Angeles Clippers facilities, taking part in personnel decisions involving the Los Angeles Clippers, attending NBA Board of Governors meetings or participating in any other league activity. Silver has also fined Sterling $2.5 million dollars -- the maximum amount allowed under the NBA Constitution -- which will be donated to organizations dedicated to anti-discrimination which would be selected by the NBA and the NBA's Player's Association (NBAPA).

The lifetime ban applies only to Sterling, according to Silver, and not to his family members.

Other executives throughout the NBA who have publicly denounced Sterling's comments include: Jeanie Buss, president of the Los Angeles Lakers; Portland Trail Blazer owner, Paul Allen; Josh Harris, managing owner of the Philadelphia 76ers; and Dan Gilbert, majority owner of the Cleveland Cavaliers.

Chris Paul, NBA Players' Union President, and star All-Star point guard for the Los Angeles Clippers, released the following statement:
"On behalf of the National Basketball Players Association, this is a very serious issue which we will address aggressively. We have asked Mayor Kevin Johnson to expand his responsibilities with the NBPA, to determine our response and our next steps. As players, we owe it to our teams and our fans to keep our focus on our game, the playoffs, and the drive to the Finals."
For information visit http://www.nba.com/.