Cooley High, Classic Black Cinema Remembered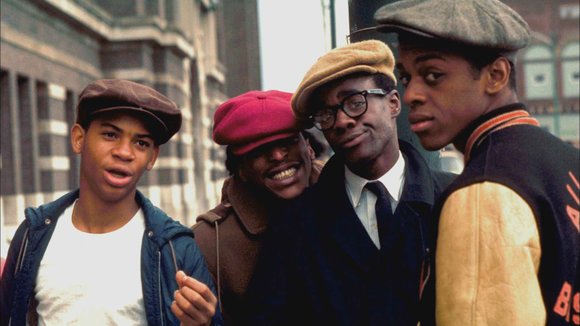 Remember the 1975 film classic, Cooley High, the Black cinema classic, filmed in and around Chicago's Cabrini Green housing projects, based on the lives of African American kids coming of age in the 1960s and written by Eric Monte, co-creator of Good Times?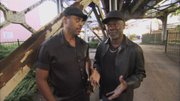 Here's a quick overview.Cooley High explores the adventures and relationships of Leroy "Preach" Jackson (Glen Turman) and Richard "Cochise" Morris (Hilton-Jacobs), two African American high school students at a real Chicago high school, Edwin G. Cooley High School.

In the movie, Classmates, Preach, Cochise, Pooter (Corin Rogers) and Tyrone (Joseph Carter Wilson), were involved in regular teenage mischief like cutting classes and dancing close with girls during that memorable quarter party scenes. They even get caught up joy riding in a stolen car.

Perhaps the most memorable and saddest cinematic moments from the movie is at the end, after Cochise was beaten to death by neighborhood thugs. Preach visits Cochises' grave site, alone, after the funeral. The somber yet iconic scene was underscored by G.C. Cameron's hit single, "It's So Hard Say to Goodbye," one of the songs from the Cooley High soundtrack.
Preach pours wine on his friend's grave and reads one of his poems out loud, says good-bye and heads off to Hollywood and becomes a screenwriter.
Cooley High cast members were highlighted as part of TV One's series Unsung Hollywood, a television show that highlights prominent African Americans from film, television, music, comedy and sports.
Some Cooley High cast members were in Chicago TV One series.
Hilton-Jacob starred in the hit comedy series, Welcome Back Carter in the 70's, and has appeared in several television movies including The Jacksons: An American Dream. Turman has appeared in several roles including, starring in the hit television series, It's a Different World.