Whole Foods Comes to Englewood
Lee Edwards | 9/11/2013, 3:46 p.m. | Updated on 9/11/2013, 3:46 p.m.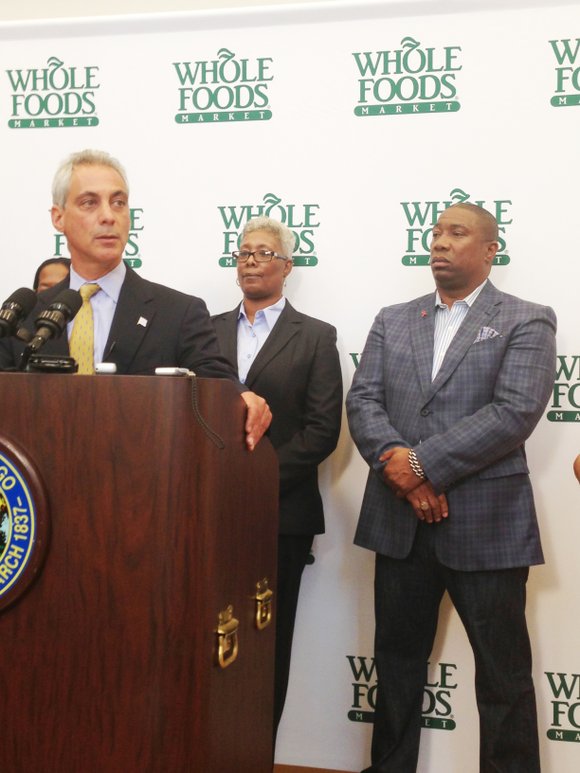 That concern as well as others was voiced by President of Resident Association of Greater Englewood (RAGE) Asiaha Butler when she spoke to the Chicago Citizen Newspaper.

"I'm just ready to see what's really going to happen in terms of this community involvement piece and really involving community and really catering to the demographics of the neighborhood," said Butler. "We could definitely sustain a high quality grocery store in the area [but] we are definitely concerned that this [Whole Foods Market] may not be for the residents of Englewood; that this may be to cater to outside residents to come in and shop."

According to its website, RAGE is a resident-funded and resident-led association that desires to holistically empower the community whose members consists of people who reside in all 6 wards of the Greater Englewood area.

Bishop James Dukes of Liberation Christian Center located on 6810 S. Ashland Ave. in Englewood is part of the Public Safety Transition team, which, alongside Mayor Emanuel, met with Whole Foods Market about coming to Englewood.

"We're part of the faith based community conversation with Whole Foods; I'm looking at it from a social aspect," Bishop James Dukes told the Chicago Citizen Newspaper. "As a whole it'll help decrease crime because when Whole Foods comes that'll send out the message to other businesses and corporations that it is safe to do business in Englewood. The availability of jobs in the community always reduces crime."