The Village of Robbins Faces Rocky Situation
Lee Edwards | 10/30/2013, 4:42 p.m.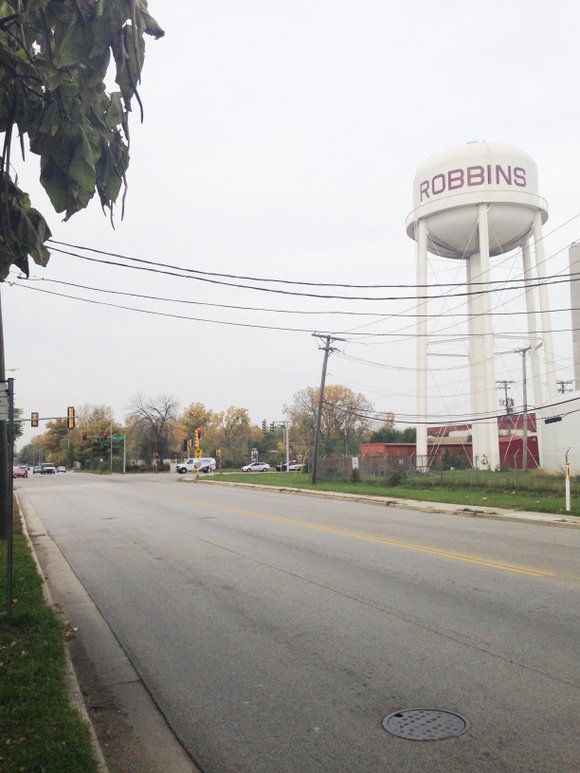 The Village of Robbins may be facing an extreme makeover if a proposed limestone quarry and mine is established within the village's limits. Robbins Resources LLC, a partnership between the Village of Robbins, ALM Resources and Rib Mountain Aggregate, Inc., was formed to plan the formation, operation and management of the quarry.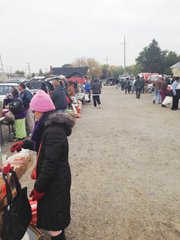 However, Robbins Resources LLC must first acquire the last remaining 20 acres of land of a reported 320 acres needed to construct the quarry, owned by 56 private citizens and business owners who will also need to be relocated.
Robbins is roughly one and a half square miles in size. A square mile encompasses 640 acres.

Illinois U.S. Congressman Bobby Rush (Dist.-1) held a press conference last week in Robbins to voice his concerns about the proposed quarry project. The press conference was held at 3516 Lincoln Lane, a location in close proximity to where the quarry has been designated, 135th & Kedzie Avenue.
"I want to continue to shed light on the deal negotiated by Robbins Village Officials to sell the land right from under the noses of its residents," said Rush. "I am outraged by the attempt of ALM Resources LLC to take advantage of a cash strapped suburb in one of the most vulnerable and needy communities in the Village of Robbins. This development agreement entered into by certain Village Officials with ALM Resources firm attempts to acquire more than 320 acres of the Village, almost 30% of the village will be sold to this developer. This is unacceptable. This agreement will wipe out over 100 single-family homes and potentially destabilize a hundred more because of the underground limestone mines."
In a conversation with the Chicago Citizen Newspaper, Paul Stewart, a spokesperson for Robbins Resources LLC, stated that the plan for the quarry had been in the investigative and development phases for a combined two and a half years. And to Stewart's knowledge, there has not been any negative feedback during these critical phases from Robbins residents.
Also according to Stewart, all 320 acres will not be used for the quarry. Some of the land will be used in the following manner:
· Reengineering of the Village's infrastructure to help mitigate flooding
· Residential replacement housing
· Therapeutic horse ranch that will include horse riding activities
Stewart did not directly respond to the statements made by Congressman Rush but wanted to address concerns that residents and other public officials might have.
"This location was not chosen specifically on the demographics of the community," said Stewart. "It was based on both the opportunity to develop a larger development for the community and bring financial resources to the community through the revenue sharing agreement that's taken place in any community that's been selected. It was driven by the limestone deposits beneath the Village and the geologist's reports and our ability to access it."
He added, too, that Robbins Resources LLC plans to meet with each property owner for "one-on-one negotiations". Relocation costs will be provided for affected residents. For those residents who outright own their homes, Robbins Resources LLC will try to help them relocate to new addresses that won't require taking out a new mortgage.