Three Noted Artists Selected for Arts Incubator Residency at U of C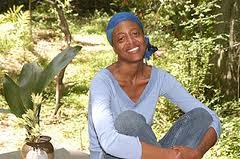 A local university selected three noted African American artists for its artist in residence program as a way to increase diversity among participants.
"The arts are a key part of the intellectual life of the University of Chicago, and we believe they can play an equally important role in communities," said Deputy Provost for the Arts Larry Zbikowski.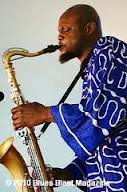 The University of Chicago's Arts and Public Life initiative, partnered with the Center for the Study of Race, Politics and Culture, in bringing three African American artists from different genres together for its 2013–14 artist-in-residence program.
Musician and composer David Boykin; poet and visual artist Krista Franklin; and artist, designer and educator Andres Hernandez were selected in an effort to advance the ambitions and opportunities available to Chicago's underrepresented artists.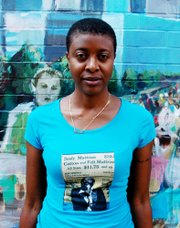 "David Boykin, Krista Franklin and Andres Hernandez are remarkably accomplished artists who embody our highest hopes for this program, and we are eager to watch their practice grow in the months to come."
Open to Chicago-based artists and collaboratives whose work explores issues of race, politics and culture the program aims to advance the ambitions of and opportunities available to artists who are underrepresented in the Chicago and national arts scenes.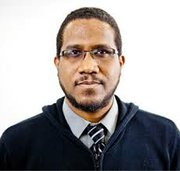 "My goal is to bring as much magic and wonder through art and writing to Washington Park," said Franklin who will utilize space in the Arts Incubator in Washington Park, located at Garfield Boulevard and Prairie Avenue in a space that was renovated for the University of Chicago's Arts + Public Life initiative and envisioned by artist, Theaster Gates as a space for artist residencies, arts education, community-based arts projects, as well as exhibitions, performances, and talks.
Chosen by a jury of academics, community members, artists and arts professionals, Boykin, Franklin and Hernandez were selected from among 160 applicants.
"David, Krista and Andres are artists who have made the city of Chicago a truly integral part of their practice. Their work will both shape and be shaped by the Arts Incubator, the wider University and the communities that surround them," said Theaster Gates, director of Arts and Public Life.
During the 10-month residency, the artists will have access to the University's world-class academic and research resources, studio space, a woodshop and program and exhibition space at the University's Arts Incubator.
The artists also can utilize the performance and practice spaces at the Reva and David Logan Center for the Arts and will receive a stipend of $10,000 and additional funds for materials and programming support.
Derek Douglas, Vice President for Civic Engagement at the University of Chicago, said the artist-in-residence program supported the University's commitment to South Side communities.
"The Arts Incubator and artist-in-residence program bring energy and vitality to Garfield Boulevard. In addition to supporting emerging artists, these programs allow the University to connect and collaborate with our neighbors through art," Douglas said.
The residency was established in 2011 as a partnership between Arts and Public Life and the Center for the Study of Race, Politics and Culture (CSRPC). The program also receives support from 3Arts, a nonprofit organization that advocates for Chicago's women artists, artists of color and artists with disabilities who work in the performing, teaching and visual arts.
"Boykin, Franklin and Hernandez are outstanding additions to our community," said Michael C. Dawson, the John D. MacArthur Professor of Political Science and the College and Director of the Center for the Study of Race, Politics and Culture. "The arts have had a central place at CSRPC since its founding, and these artists will continue to challenge and enrich us. They will be an important part of our continuing efforts to break down barriers and bring the different segments of our community into conversation."
Boykin, Franklin and Hernandez succeed 2012–13 residents LeRoy Bach, Cecil McDonald Jr., Tomeka Reid, Cauleen Smith and Avery R. young, who recently collaborated on a culminating exhibition, "The Distance Between," which runs through November 10 at the Arts Incubator.
"I'm grateful the residency is here for creative people to take part in, especially on the South Side, where we need more opportunities like that," Reid said of the residency.