Rep. Ford Moves to Protect Student's Social Network Privacy
citizen | 5/22/2013, 2:43 p.m.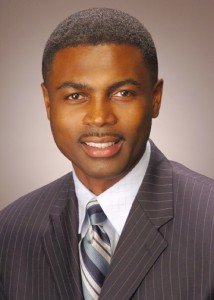 Ill. State Rep. La Shawn K. Ford's (Dist. - 8th) is a sponsor of House Bill 64 (HB64) which has passed both of Illinois' legislative houses. All it needs now is Gov. Pat Quinn's approval and signature in order for it to become the state's Privacy in the School Setting Act.
According to HB64's official synopsis, the proposed act would make it unlawful for: A school to request or require a student or prospective student or his or her parent or guardian to provide a password or other related account information in order to gain access to the student's or prospective student's account or profile on a social networking website or to demand access in any manner to a student's or prospective student's account or profile on a social networking website.
Rep. Ford told the Chicago Citizen Newspaper that colleges and universities throughout the state have used social networks to screen and select prospective students and to monitor the activities of current students in both official and unofficial capacities. The desire to screen and monitor rose to a new level in Illinois as colleges and universities began to mandate that prospective students release their social networking passwords as part of the application process.
With such practices steadily becoming the standard screening procedures for colleges, universities and employers, personal privacy is steadily being swept under the rug, despite the efforts of social media giants like Facebook and Twitter who go to great lengths to protect the confidentiality of their users. (According to a recent USA Today report, Facebook has over 517 million users which make up nearly seven percent of the world's population.)
"As technology becomes more and more a part of our day-to-day lives, we have to look at how we can ensure greater privacy online. We must carefully consider our actions now and set precedent for Internet regulations in the future. I thank my colleagues in both the House and the Senate for their support in protecting students' rights," said Rep. Ford.
If signed into law the Privacy in the School Setting Act would protect schools as well as the students.
"[House Bill 64] actually protects the admission department of the institution from lawsuits; there have been cases where schools have been sued for violating a person's right to privacy," Rep. Ford said.
John Martinez, an admissions counselor at Chicago State University told the Chicago Citizen Newspaper, "We don't review [social networks] as far as our admissions are concerned. We look at high school and college transcripts and the ACT or SAT scores; we go by [students'] academics."
Last year, Rep. Ford and Ill. Rep. Monique D. Davis (Dist.-27th) sponsored a similar bill which prevented employers from making mandatory requests for social network passwords of their employee's and prospective employee's. Rep. Davis is also a HB64 sponsor.
"We need to educate young people just when they're beginning to use the internet that always anything that you put on there lives forever. We want the colleges to let the students know that they are not going to get into their information but educate them as to what could happen eventually if this material they have on these social media does become public," Rep. Davis told the Chicago Citizen Newspaper. "We need to protect young people because their futures are already in so much jeopardy."
By Lee Edwards