Ald. Sawyer Continues to Fight for his Privatization Ordinance
citizen | 5/15/2013, 12:30 p.m.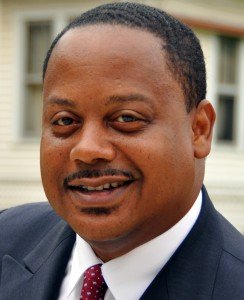 Alderman Roderick T. Sawyer of the 6th Ward is still keeping up the fight to get a full hearing for the Privatization Transparency and Accountability Ordinance. Alderman Sawyer, along with over 30 co-sponsors, introduced the ordinance in the October 2012 City Council Meeting that would have required the city council to hold full hearings before any city asset or service was privatized. If this ordinance had been in place controversial deals like the parking meter lease could have either been avoided or structured better.
Alderman Sawyer says that he introduced this ordinance because he was seeing the effect that privatization was having on his community. Well aware that the strong middle class African-American neighborhoods like Chatham are historically home to people with good paying government jobs that provide opportunities to achieve the American Dream, Alderman Sawyer has committed to push for this ordinance. Privatizing Chicago government jobs generally means that the salaries decrease as private companies often pay less and does not maintain the requirement that the people who serve Chicago must live in the city. "With the few services such as water billing and library aids that were cut in my time as alderman," Sawyer said, "I knew that we needed to assess the full cost of privatization on people before we entered into any more deals. I have no idea what might be up for privatization next, but it is important that we get a fair and uniform process in place."
The goal of this ordinance is to force a hearing before a privatization over $25,000 and setting certain guidelines moving forward. The privatization must actually save the tax payers a certain amount of money through some open form of accounting that the city council can see, we need to evaluate the effect it will have on employment or particular neighborhood for any unintended consequences and there is a review period after 2 years to ensure that the deal is keeping the promises that were made in the deal. With more information elected officials can make more informed choices rather than creating new local problems in the name of promised savings that may never arrive.
"Evaluating these deals must be more than just about the bottom line, the good wages in city government is a major part of what built our neighborhoods and our local black businesses and we must consider all of the costs before export jobs to balance the budget on the backs of our neighborhood residents," Sawyer concluded.