South Side Universities Partner to Fight Cancer
citizen | 3/27/2013, 4:19 p.m.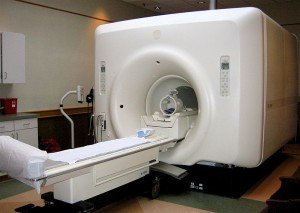 Universities on the south sides of Chicago are coming together in an effort to train the next generation of health care leaders in the fight against cancer.
On a project entitled "The Southside Cancer Disparities Initiative," Chicago State University (CSU) announced last week that the school will partner with the University of Chicago's Comprehensive Cancer Center.
"This partnership provides a unique opportunity for Chicago State's Master of Public Health graduate students to receive an elevated level of hands on experience," said Dr. Wayne D. Watson, president of Chicago State University via press release. "This new initiative is another example of how Chicago State is meeting the challenge to offer students cutting-edge, innovative education that prepares them to make a difference in the world."
The universities' partnership will create and explore opportunities for graduate students interested in biomedical and cancer research.
Students involved in the program will focus on cancer education, training and community engagement.
Supported by a grant from the National Cancer Institute of the National Institute of Health, the new venture will work with community-based health organizations to prepare and train staff in cancer disparity issues.
Health organizations also will work on collaborative projects with students who receive mini-grants to conduct community-based participation research that will focus on work with community members.
CSU's master of Public Health program was approved by the Illinois Board of Higher Education in June 2010, as a program within the College of Health and Sciences to focus on minority health and health equity.
The program also addresses the lack of diversity among public health professionals.
Statistics on African American women, who die from breast cancer, is higher than any other group in the U.S., but are even higher in Chicago than the rest of the country, according to the press release.
"Most of CSU's students represent Chicago's Southside communities, specifically Roseland, Woodlawn and Englewood," said Thomas Britt, MD, MPH, principal investigator on the grant and Chair, Health Studies at CSU." These communities suffer an ongoing shortage of public health professionals and disproportionately high morbidity and mortality rates in cardiovascular, infectious diseases and cancer. Our partnerships will provide an entrée of cancer disparities curriculum to prepare a health professional interested in the understanding and elimination of cancer disparities on Chicago's Southside."
By Deborah Bayliss