Chicago State University Recieves $250,000 from CVS
citizen | 3/21/2013, 4:16 p.m.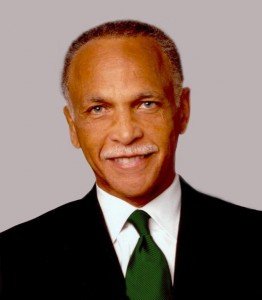 Chicago State University received a big donation earlier this month from a well-known drug store chain. The University received a donation from CVS Caremark for a new student center in the College of Pharmacy.
"This donation will help to improve the College's physical space and technological resources, which greatly enhances student success within the College of Pharmacy. To say thank you is an understatement" Chicago State's Dean Miriam Mobley Smith, College of Pharmacy, said.
The largest integrated pharmacy company in the U.S., CVS Caremark employs more than 24,000 pharmacists.
"CVS Caremark is pleased to support Chicago State University's College of Pharmacy and its mission to educate and train new generations of pharmacists," said Papatya Tankut, Vice President of Pharmacy Affairs at CVS Caremark. "The CVS Caremark Student Center and Technology Laboratory will help ensure that students are prepared for success in a rapidly evolving pharmacy industry.'
The grant, disbursed over a five year period will support pharmacy students by providing:
* Integrative learning - designed to provide students with an opportunity for small group hands-on experiences in preparing for and conducting presentations and using new technology in their preparatory efforts.
* Development of practical skills to enhance scholarship- The new center will be used to student engagement. Through this experience students are expected to improve and expand upon their oral, writing, and research skills.
* Social interaction Students will work together to strengthen intercultural language, values and traditions to foster one-team spirit and quality objectives.
"This gift will create educational opportunities that will enable our pharmacy students to achieve success as individuals and contributors to the global healthcare community, said CSU president, Dr. Wayne D. Watson. "We are grateful for the generosity of CVS Caremark, who supports our mission of teaching a diverse community of scholars."
With Chicago States' latest donation, the university has received $500,000.00 in 2013.
Founded in 1867, with just 62 students enrolled in its first year, Chicago State University today is a nationally-accredited university with five colleges in Health Sciences, Arts and Science, Business, Education, and Pharmacy, offering 36 undergraduate and 25 graduate degree-granting programs.
For more information, please visit www.csu.edu
By Deborah Bayliss