Fro-Nationale Fashion Showcase
citizen | 3/6/2013, 4:12 p.m.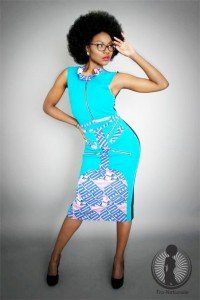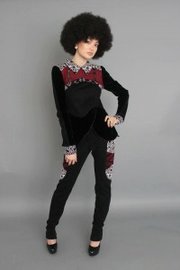 NEW YORK -- Fro-Nationale is a new defining brand targeting professional, independent women. Based in NYC, Fro-Nationale is uniquely positioned to enter the market place offering a distinct style, which is constructed locally using handpicked textiles. Fro-Nationale has created a distinguished brand of the highest quality, made specifically for the modern woman. Its contemporary style is enhanced by blasts of color and patterns, inspired by the rich, emotional history of ethnic form and impressions.
Fro-Nationale's FW13 collection, the "Africana" line includes West African symbolism re-modeled into a vibrant and au courant print design.
Fro-Nationale really takes the beauty of these traditional symbols and modernizes them for the appeal of today's woman. These prints are overlaid onto the garments in interesting ways designed to surprise and delight their owners. From the Formeel dress, to the Firma pants, to the Funky Leather Jacket, Fro-Nationale embodies a distinctive contemporary cut that flatters all women, and this is the base of their style.
The strategic placement of colors and patterns make these clothes uniquely distinguishable on the hanger and on the street. Fro-Nationale's future collections will include dynamic prints influenced by other impactful and traditional cultures.