Actor Charles Dutton to Perform at U of C's Logan Center
citizen | 2/13/2013, 3:36 p.m.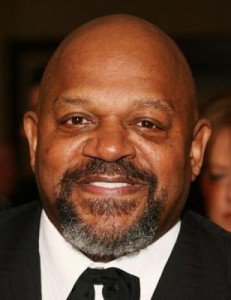 If you haven't seen actor Charles "Roc Dutton on stage or film in a while, here's your chance.
The three-time Emmy Award winner is bringing his critically acclaimed, autobiographical, one-man stage play From Jail to Yale: Serving Time on Stage, to Chicago for the first time this month to the University of Chicago's Logan Center Performance Hall with 7:30 p.m. showings.
Best known for his role in the 1990s television series "Roc," Dutton is also a highly accomplished stage and film actor and a director--having originated roles in multiple plays by August Wilson and, most recently, directed and starred in the 2012 film "The Obama Effect" and the upcoming movie "Must Be the Music."
The show tells the story of Dutton's journey from prison in Baltimore to the Yale University Drama School to theatrical and television success.
"I used to be a hardcore, hardhearted guy," Dutton was quoted as saying. "Once you make the decision to change, all kinds of things happen. In a few years, I ended up going from jail to Yale. I have a farm in Maryland with 18 horses - 12 Clydesdales and the rest palominos. I also have eight big cats - two lions, two tigers, two leopards, a bobcat and a three-legged mountain lion."
Dutton, an American history buff, was convicted of possession of a deadly weapon and served a three-year sentence.
While in prison he assaulted a corrections officer and was sentenced to an additional seven and a half years in prison.
Dutton dropped out of school in the seventh-grade and while serving his sentence, read a play that amused him so much he started a theatre group. He not only took classes to finish his elementary school education, but by the time he finished his sentence had a two-year college degree.
"When I was out there on stage and the guys were laughing, I could see I had them in the palm of my hand. I thought. I just discovered what I was born to do. It was an enormous kind of power," he said.
Dutton also attended Towson University in Baltimore, Maryland.
Among his many acting accolades, Dutton was cast in the movie Halloween H20: 20 Years Later in 1988 as a detective, but as script changes rolled in, the role was cut.
Elements of his real life experiences with incarceration were played out in Alien³ (1992).
The role of Cosmo Jackson in Hero Wanted (2008) was originally written with Dutton in mind but the role later went to Ben Cross.
Dutton was also considered for the role of Carl Winslow on Family Matters (1989).
Show proceeds benefit the CYLA, a program that exposes youth from high-risk neighborhoods to college life through a collaborative effort of the Chicago Police Department's 3rd and 7th Districts and The University of Chicago's Office of Civic Engagement.
This event is organized by the Chicago Youth Leadership Academy with support from CAPS, The University of Chicago Office of Civic Engagement, UChicago Arts, Reva and David Logan Center
Tickets for the 7:30 p.m. shows can be purchased online. Admission is $25 general; $10 student; and $50 for VIP, which includes select seating and a post-show meet-and-greet with Charles Dutton.
For more information, call the Logan Center General Information number at (773) 702-ARTS.
By Deborah Bayliss