RTA Hosts Ventra Public Meetings for Customers across Chicagoland
Lee Edwards | 12/31/2013, 12:11 p.m.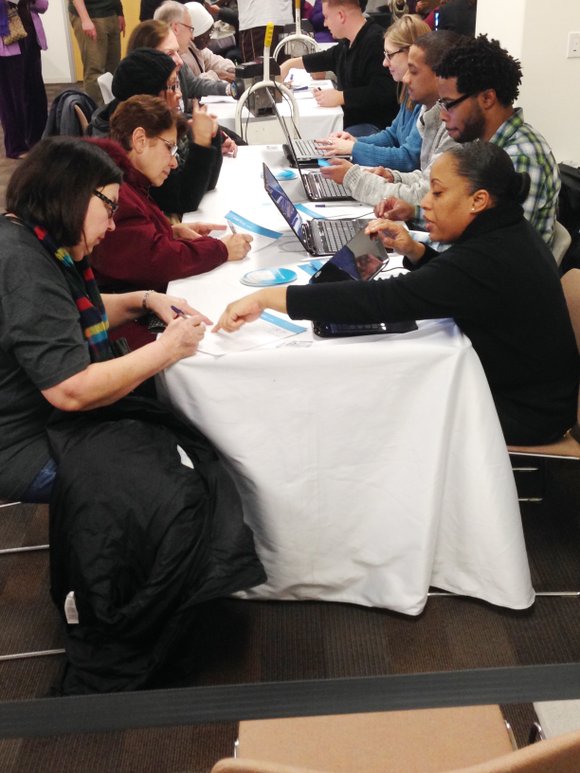 The Regional Transit Authority (RTA) recently partnered with the Chicago Transit Authority (CTA) to hold six public meetings for their customers across Chicagoland. The meetings were geared towards informing seniors and physically disabled customers about Ventra, the new payment system for the CTA and Pace that allows customers to pay for train and bus rides with the same payment methods they use for everyday purchases.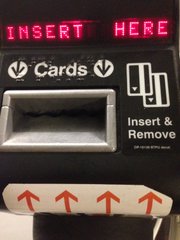 "The idea is to get everyone ready before the time comes when the fare payment system fully transitions," said Deputy Executive Director of Customer Service for the RTA Diane Palmer. "Right now, people are still able to use the fare card system we have now, the magnetic strip cards and any other fare media that they have.
What we want to do is have people come to us so that they can be prepared."
"Though the events were targeted toward these (seniors and physically disabled) customers, they were open to all Ventra customers," said Chicago Transit Authority Media Representative Lambrini Lukidis. "
These meetings were in addition to more than 30 others recently held at Chicago Park Districts and other locations since September 2013 and addressed issues including how to transfer funds, updating personal information, registering attendees for reduced fares and free fare Ventra cards.

The public meetings were in response to a large population of unsatisfied Ventra users from across the Chicagoland area since the Ventra system was announced.

"There's still a lot of problems…I want to wait," said life-long CTA rider Louise Brown when asked about switching to the Ventra card. "This Ventra is something that's just new. I guess it's something that you're going to have to use, there's no way around it."
"It's been frustrating because it doesn't work all the time," said Sandy Hazzard, who has been riding CTA for two years. "Basically 95% of the time it hasn't worked for me. I use the bus mostly and when I get on the bus I have the most problems. I use the card like four times and eventually the bus driver will say go ahead and go. I know I have money on card, it's embarrassing."

In response to Ventra card complaints, CTA has been conducting weekly reviews to update consumers about improvements to the system.

"At the CTA's direction, Cubic has made software upgrades on rail and bus Ventra readers that have led to faster, more reliable boarding for CTA customers and nearly eliminated instances of card "tap" delays that led to transaction denial or a second charge from double-tapping related to delays," said Tammy Chase, Chicago Transit Authority Director of Communications and Media Relations. "Also worth noting: nearly three out of every four rides taken on CTA are now taken with Ventra."
For more information visit http://www.rtachicago.com/ and http://www.transitchicago.com/.