Good Citizenship
citizen | 2/7/2012, 4:10 p.m.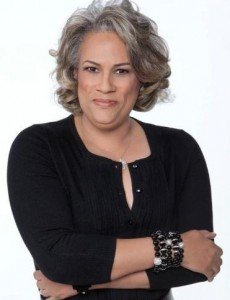 Name: Rae Lewis Thornton
Occupation: HIV/AIDS activist
Why does she stand out?
In 1986, at the age of 23, Rae Lewis Thornton was diagnosed with HIV. Thornton appeared on the cover of the December 1994 issue of Essence Magazine and the coverage served as a catalyst that allowed the activist to share her story globally.
If you become infected, you have to make the decision you want to live, Thornton told the Chicago Citizen. Living in a denial that it will never happen to you is ridiculous.
During the 1990s, Thornton received an Emmy Award for serving as a contributing editor at CBS 2 Chicago. Through a series of news segments, she gave viewers a glimpse into her daily struggle with the disease.
Today, Thornton is living with full blown AIDS and despite her status she is still heavily involved with HIV/AIDS activism. In 2009, she created a fashion bracelet line called the RLT Collection, and pieces are worn by stars such as Sheryl Lee Ralph and Kim Coles.
As for HIV/AIDS awareness in the Black community, Thornton says more activism is needed from everyone; National Black HIV/AIDS Awareness day was Feb. 7 and she encourages the public to continue to inform themselves.
There are a lot of people doing a lot of great work, but more can be done, she said.
by Thelma Sardin