Conference Targets Compound Disease
citizen | 9/13/2011, 3:43 p.m.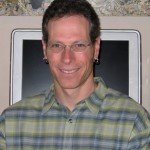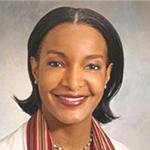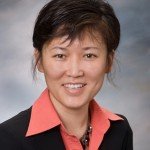 by Thelma Sardin
A conference is coming to Chicago on Oct. 1 to educate medical professionals about a disease that is often overlooked. Cardiometabolic disease is a compound illness composed of four diseases: hypertension, high cholesterol, diabetes and obesity. These four illnesses are heavily reported on separately but little is known about the compound effect of all four diseases.
The American Summit on Cardiometabolic Disease (ASCMD) will be holding a conference on the disease at the Illinois Institute of Technology. ASCMDs goal is to serve as a catalyst to stop the continued erosion of the health of Americans and individuals around the world by providing current information on prevention, treatment and outcomes that can lead to overall healthier lifestyles.
The conference is the brain child of Suzanne Stantley, ASCMDs CEO/director. She recently explained to the Chicago Citizen the importance of raising awareness about cardiometabolic disease.
The medical community has typically looked at the individual diseases [hypertension, high cholesterol, diabetes and obesity ]..we are not hearing as much about cardiometabolic disease which is why the whole summit has come about, said Stantley.
She adds that America is facing an epidemic and this conference is a necessity.
I recognized there was a tremendous need as our country continues to be in the throes of a health epidemic. It is typically a need for more health education and more information about cardio metabolic disease.
For several years, Stantley and ASCMD have provided a health education program. She said many of the people she encountered through the program had never heard of cardiometabolic disease.
Stantley decided the only way to spread awareness about the disease was to first reach out to medical professionals.
Thats why it made sense for this summit to come about so that we could bring experts in to begin the process of giving individuals, clinicians and stakeholders more insight into cardio metabolic disease and how it can be an [extreme health risk.], she said.
In addition, Stantley says this is the first time ASCMD is holding the conference and it will focus on educating medical professionals.
According to InVasc Therapeutics, a biopharmaceutical company, Cardiometabolic diseases represent a $400 billion market.Due to the advancing age of baby-boomers, obesity and a sedentary life style within Western societies, the number of patients requiring cardiometabolic drug intervention continues to expand.
Several well-known researchers and scientists will be delivering key presentations at the conference.
Dr. Eric Stice, Senior Scientist of the Oregon Research Institute will present findings that suggest high-fat and high-sugar foods are addictive and engage the same brain circuitry as that of drug addiction. In other words, Dr. Stice has found a link between food addiction and drug addiction.
He will discuss implications for health professionals working with clients who are struggling with obesity.
Stantley calls Stices research startling and says his findings are a significant piece of information [that will be] presented from a clinical standpoint.
Moreover, conference attendees will be educated on the importance of fostering healthy choices and healthy lifestyles for their patients, employees, students, members, customers and clients.
The day will consist of seven sessions and health and wellness exhibitors will also be present.
The conference is Oct. 1 from 8:00am-5:00pm. Registration begins at 7:00am.It will be held at the Illinois Institute of Technologys Hermann Hall Conference Center, 3241 S. Federal St.