UIC Student Robbed on L Stop.
citizen | 10/4/2011, 2:50 p.m.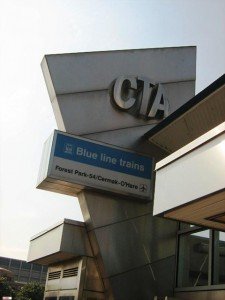 The University of Illinois at Chicago (UIC) issued a campus crime alert following a robbery at a nearby CTA Blue Line station last week.
A UIC student was robbed on the platform of the UIC Halsted L stop on Sept. 25 at approximately 6 pm. The student was approached by two males and was allegedly threatened witha broken bottle and asked to turn over cash according to the alert.
One suspect was described as a white male, 21 years old, 5-6 to 5-7 in height, thin build, with dirty blond ear-length hair, burns on his neck, right arm and stomach, and wearing a long-sleeve shirt, dirty blue jeans, and an olive or blue skull cap.
The other offender was described as a black male, 25-30 years old, 5-9 to 5-11 in height, medium build, wearing a dirty black jacket and torn jeans.
The student complied and the offenders fled in separate directions. The student was not hurt possibly because of their compliance. UIC Police are encouraging students and the public to cooperate if approached by an armed offender who seeks property and valuables.
On Sep. 21, a few days before the Sep. 25 incident, another students book bag was robbed at gunpoint in the 700 block of S. Laflin which is near the UIC campus. The student in this incident was also not injured.
UIC Police are asking students to travel in groups and use well-lit walkways. Also, students should be aware of the more than 1,500 emergency call boxes on campus.
Anyone with information on either incident is asked to call UIC Police at (312) 996-2830.
Thelma Sardin, UIC Campus Crime Alert