South Africans Eye Louisiana for New Gas to Liquid Plant
citizen | 10/4/2011, 2:30 p.m.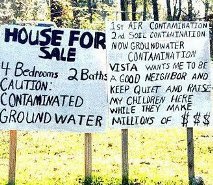 Special to the NNPA from the Global Information Network
Southwest Louisiana may be on its way to becoming the home for a state of the art gas-to-liquid (GTL) plant built by the South African petrochemicals giant Sasol.
Sasol will launch a feasibility study of the GTL venture in Calcasieu Parish during the next 18 months. The GTL complex, if built, would be funded by a capital investment of $8- to $10-billion and could create up to 850 permanent positions and up to approximately 5,500 jobs during peak construction periods.
Construction could start as early as 2013.
Speaking at a recent press conference with Louisiana Gov. Bobby Jindal, a Sasol spokesman said: "We believe Sasol's proprietary GTL technology can help unlock the potential of Louisiana's clean and abundant natural gas resources and contribute to an affordable, reliable and high quality fuel supply for the United States.
Calcasieu, a predominantly African-American parish whose name comes from the Atakapan word, "quelqueshue", meaning "crying eagle," is already the home of 53 industrial facilities, mostly petrochemical plants.
Residents have three times the national average of dioxin in their bodies although the federal agency for toxic substances does not consider it a health risk. It was the subject of a report called Breathing Poison by a coalition of green activist groups and a documentary Blue Vinyl in 2002.